Toyota DreamBuild for SEMA 2013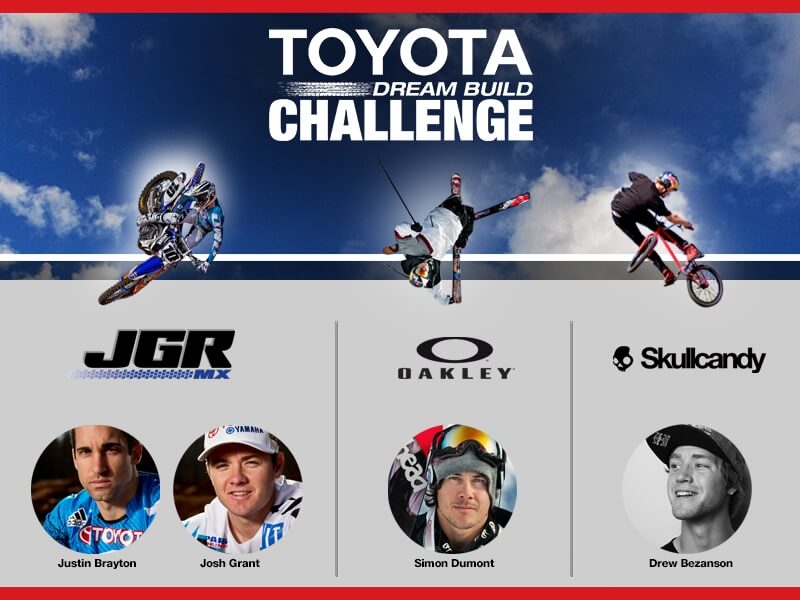 Events
Sponsor

Location
Each year hundreds of the world's best show vehicles make a trip into the Nevada desert to sit on display for all of the automotive world to enjoy at a little event called the SEMA Show and they do it with OPTIMA® power under the hood (or in the trunk or mounted to the frame rail or some other crazy location). The SEMA Show is the world's largest aftermarket automotive trade show and everyone in the business who is serious about the business makes a point of being there. That includes the OEs- Ford, GM, Chrysler, Toyota, etc...
We're always excited to not only be at the SEMA Show, but to be a part of it for so many of the vehicles in attendance. Anyone can buy booth space at the show, but it is truly an honor to be the battery of choice for so many of the vehicles on display. For many of these companies, this is the most important event of the year and they cannot afford to miss it. We could hand batteries out to SEMA Show participants like candy, but if they were unreliable and wouldn't start a show vehicle for the biggest show of the year, no one would use them.
Even the major auto manufacturers have embraced the SEMA Show and the enthusiasm it generates for their business and Toyota is one of the biggest players. Each year, Toyota holds the Toyota Dream Build Challenge, with four teams competing over seven weeks to build the most-outrageous Toyota SEMA Show vehicles possible. Why not give these teams more notice and more time? Anyone who has built a vehicle for the SEMA Show will tell you, if you really want to immerse yourself in the experience, you need to thrash on a vehicle under a tight deadline.
Three of the four Toyota Dream Build teams in 2013 are using OPTIMA Batteries for their builds- Joe Gibbs Racing MX, Skullcandy and Oakley. The challenge isn't just to build the vehicles in time for SEMA. Fans will be allowed to vote for their favorites, starting on October 31st at the Toyota Dream Build website. There is also a video blog over there and more information and behind the scenes photos on the builds themselves, so be sure to check it out.
We'll once again make an effort to take pictures of every last vehicle at the SEMA Show, so be sure to check out the photo albums on the OPTIMA Batteries Facebook page, once the SEMA Show rolls around.