Toyota Sequoia Battery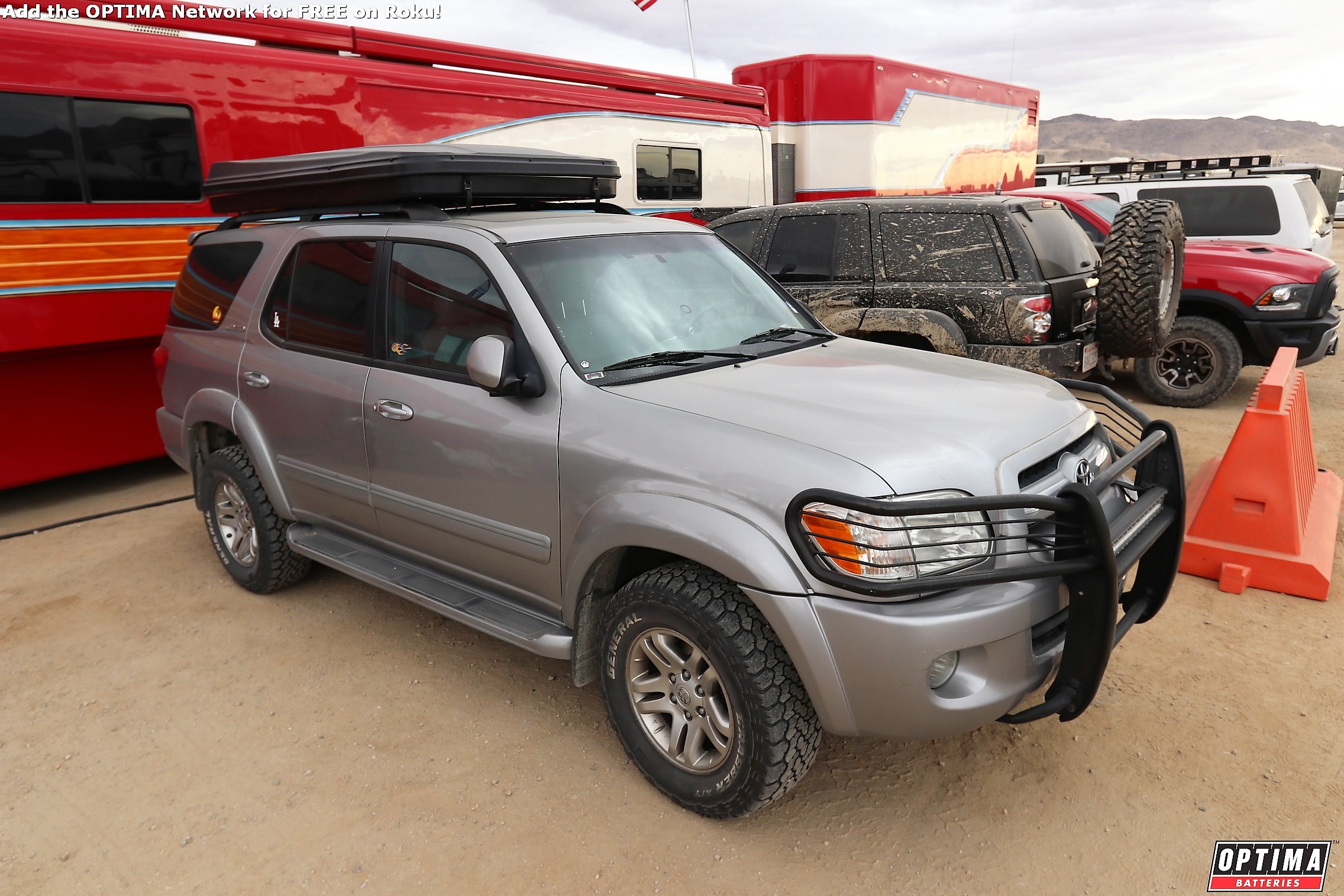 Trucks
Sponsor

OPTIMA Batteries

Location

Johnson Valley, California
The Toyota Sequoia has been around for pretty much the entire 21st century and with more than 500,000 Sequoias having been produced, there's a good chance a large percentage of them are in need of a replacement battery. So what batteries fit? Toyota has long given their truck owners a couple of options that are fairly different in terms of size and specifications, at least through the 2020 model year. Those batteries are the group 35 and the group 27.

While their numbers may suggest otherwise, the group 27 battery (we actually refer to it as a D27F YELLOWTOP) is actually larger than the group 35 battery by a significant amount, but they can both be safely & securely mounted in a Toyota Sequoia. So why the different options? It could be related to how vehicles were optioned from the factory and if a Sequoia had more high-demand electrical accessories or a specific option package, it might've received the larger D27F battery.

Regardless of how your Sequoia was optioned from the factory, you probably have a pretty good idea of how you use it on a daily basis. If you have a radio or video player that runs for extended periods of time with the engine off or you've added significant electrical accessories, like an aftermarket stereo, car alarm, winch or offroad lights, you will probably want the larger D27F YELLOWTOP.

If your Sequoia hasn't been changed from the way it rolled off the production line and you just use it for a daily commute or regular driving, than the Group 35 REDTOP will probably work just fine (and be a little less expensive). Both batteries can last up to three times as long as a traditional flooded lead-acid battery and they both come with three-year, free-replacement warranties, to give you added peace of mind.

Fully-charged, the Group 35 REDTOP will measure about 12.6-12.8 volts and the D27F YELLOWTOP will measure about 13.0-13.2 volts. You can maximize battery performance and lifespan, by keeping it fully-charged whenever possible. We're so confident of this, that we'll extend the free replacement warranty on your OPTIMA battery purchase by a full year, if you purchase an OPTIMA Digital 1200 battery charger from us at the same time as your battery purchase.