Triumph Triple R Replacement Battery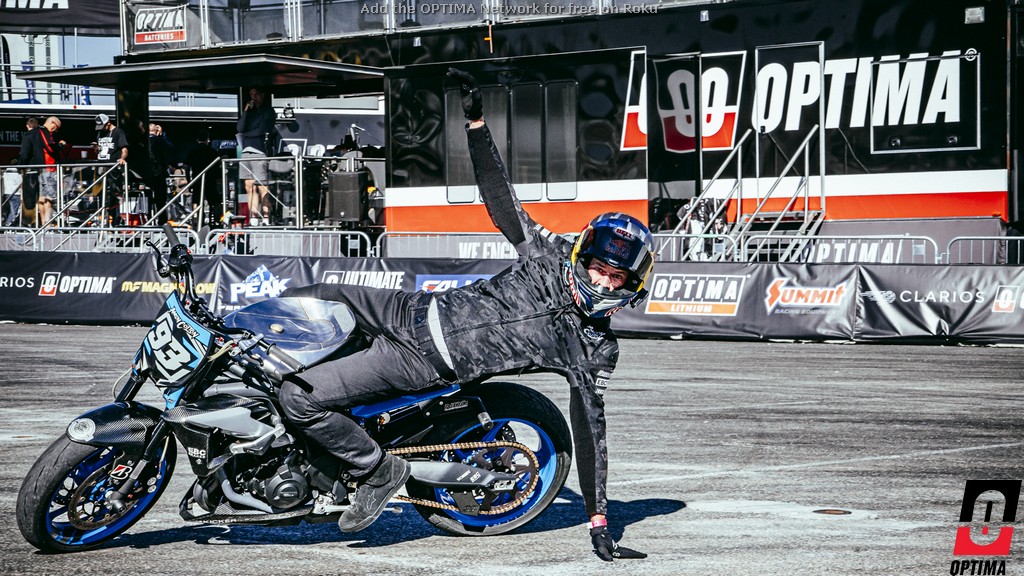 Powersports
Sponsor

OPTIMA Batteries

Location

Glendale, WI
With the announcement that OPTIMA Batteries now offers a full line of lithium motorcycle batteries, most Triumph owners now have the option to upgrade their motorcycle battery to an
OPTIMA ORANGETOP battery
, including those with a Triumph Triple R, like Aaron Colton, motorcycle extraordinaire, who rides a 2018 Trumph Triple R.
While the OE direct-fit upgrade for Aaron's 2018 Triple R is typically a
QUAD12 ORANGETOP battery
, Aaron runs a much smaller, lighter
QUAD7
, in what we would consider to be a custom fitment. You can find our fitment guide at the top of each page of this site. The QUAD12 weighs in at a light 2.2 lbs, while still offering 380 Pulse Hot Cranking Amps (PHCA). All ORANGETOPs come with OPTIMA's patented POWERLINK system, which provides an easy way to control the battery, connect the charger and identify the state of charge of the battery. They also have an integrated battery management system and CPR feature, which automatically disconnects the battery from a current draw, before it becomes completely discharged, allowing your ORANGETOP to retain enough power for one more engine start to get you back home.
OPTIMA recommends using a charger specifically designed for 12-volt lithium batteries for all their ORANGETOP batteries and we offer a
D200+ charger & maintainer
that does a great job of keeping your battery topped off and ready to go. There's no more digging to put clamps on terminals with the
D200+
, just connect to the remotely-mounted dongle, which also indicates state of charge with a bright LED light and the D200+ will take care of the rest.