Trucks of the OPTIMA Ultimate Street Car Invitational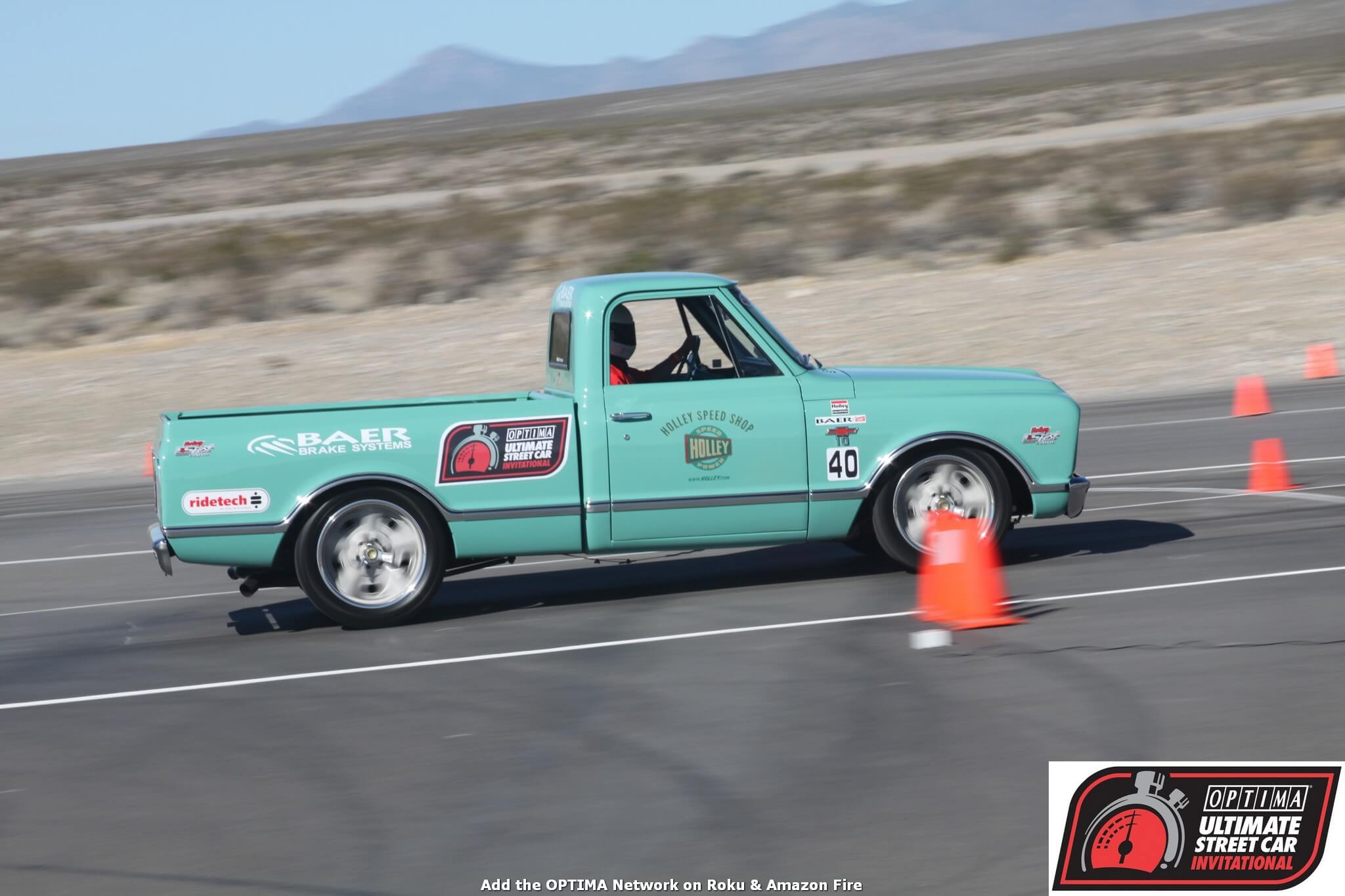 Ultimate Streetcar
Sponsor

OPTIMA Batteries

Location

Pahrump, NV
The OPTIMA Ultimate Street Car Invitational isn't just an event for street cars, although that's what the title suggests. The OUSCI is for all street-legal vehicles that meet the event's rules and that includes trucks. Over the years, we've had some of the most-incredible trucks on the planet going toe to toe with some of the best street machines around and they've more than held their own.
Chevrolet trucks built between 1967-72 have been one of the hottest trending trucks of the past few years, but the C10 Holley's Bill Tichenor's drove back in 2010 was ahead of the curve in that regard and perhaps even responsible in part, for inspiring many of the builds we've seen since. Tom Ciancito's 1937 Ford pickup has always marched to the beat of it's own drummer and still stands out as one of the more powerful vehicles, car or truck, that the OUSCI has ever seen.
We don't know if their names have anything to do with their taste in trucks, but Curt Hill and Kurt Grimes both built some incredible SUVs that made their way into the OUSCI. Mr. Hill ran a 1972 Blazer, while Mr. Grimes ran a late-model Chevrolet Tahoe that was set up to carve corners. Rob McGregor spent time in both the Ford and Chevy camps with two of his OUSCI entries and Bruce Scherman took a road largely untraveled in the world of Pro-Touring vehicles, when he built a 1968 Ford Ranchero.
See all of these fantastic trucks and more in this video compilation from the first several years of OUSCI competition. Even more trucks appeared in the 2013 OUSCI, so look for even more truckin' action on the OPTIMA Network on Roku.