Ultimate Petrolhead Tour of the USA Part 1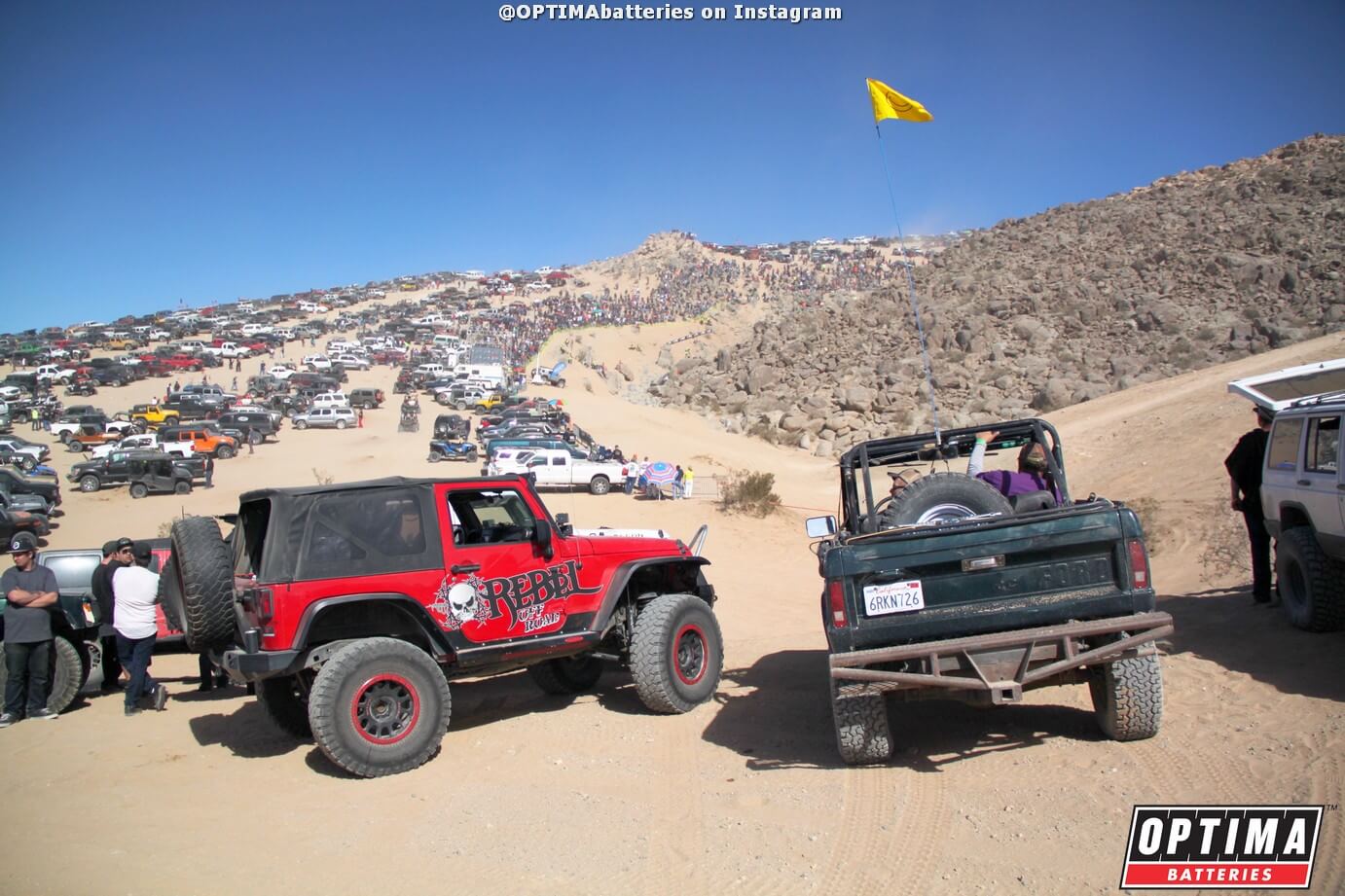 Events
Sponsor

OPTIMA Batteries

Location

Nationwide
The conversation started innocently enough at the 2017 EAA Airventure in Oshkosh, Wisconsin. We met a visitor, who had traveled all the way from New Zealand to see the largest airshow of it's kind in the world. When he indicated he was a petrolhead (gearhead in the states), we asked him if he had been at the WeatherTech International Challenge with Brian Redman the weekend before at Road America. He said he would've loved to see old Formula 1 and vintage Can Am cars zipping around the iconic road course, but had no idea it was so close (one hour) from Oshkosh or so close in the schedule to the EAA event.

That conversation got us thinking that someone with knowledge of an area and the motorsports events in it could offer up a pretty nice calendar for out-of-town visitors. In addition to Road America, the state of Wisconsin is littered with short tracks, drag strips and other attractions, like the Harley-Davidson museum in Milwaukee and Summerfest, the world's largest outdoor music festival (that's not really automotive-specific, but it's a great party with lots of fireworks).

From there, we figured we might as well throw in the rest of the country and all the great motorsports events that permeate it from January through December. We planned this calendar out with some key considerations. There are certain iconic events that we wanted to be sure to include- the Daytona 500, the Indianapolis 500, etc... On most weekends, there are dozens of events to choose from, so we had to make some tough calls, but in some instances, we offered some alternatives. We also tried to be mindful of criss-crossing the country too much, which can wear someone out in short order. We did try to plan a route that would show the bulk of the country to a visitor, although the schedule is admittedly light in the Northeast. We also tried to identify events that typically occur around the same time each year and we did our best to keep you in warm weather. With that in mind, here's our calendar-

January

Your trip begins in America's heartland in Tulsa, Oklahoma. Why Tulsa? Well, it's only a few hundred dollars more than flying to Los Angeles or New York and that's where the Chili Bowl Midget Nationals is held each year in early-January. It's not exactly warm in Tulsa that time of year, but the race is held indoors and it's far warmer down there, than it is in the northern States. After you spend your weekend with 15,000 face fans, we recommend heading West and Tulsa just happens to be located along the world-famous road known as Route 66.

Your next destination is the Barrett-Jackson car auction in Scottsdale, Arizona. That's roughly a 16-hour, 1,000-mile drive if you go the direct route and you'll see Route 66 again, so don't feel compelled to take the scenic route. The Barrett-Jackson auction in Scottsdale is actually nationally-televised and runs a full nine days. The high-dollar cars may grab the headlines, but this auction also has quite a few reasonably-priced vehicles, which could even make financial sense, versus renting a car for the next 12 months.

You can spend all week at the auction and probably not run out of things to see, but if you want to take a break from the action, consider visiting the Penske Racing Museum. Your next stop is a bit of a haul (30 hours and almost 2,000 miles) to the North American International Auto Show at Cobo Hall in Detroit, Michigan in late-January. Likely to be far colder and snowier than Tulsa, Detroit is synonymous with the car and this show will have representations of the latest and greatest from every major manufacturer, although you won't be able to buy them like you could in Scottsdale.

Once you've visited that show, we'll send you South for the world-famous Rolex 24 Hours of Daytona. If Barrett-Jackson didn't sway you to buy an old car and the NAIAS didn't sway you to buy a new car, now might be the time to consider a motorhome (caravan). Florida is chock-full of recreational vehicles, so there may be some good deals to be had and you'll have plenty of opportunities to use it over the next year. Camping World RV also has locations all over the country, which may come in handy, given the rest of the schedule. Daytona International Speedway is also a camper-friendly venue. We know we promised to do our best to minimize the criss-crossing of the country, but we felt Barrett-Jackson, the NAIAS and the Rolex 24 were pretty iconic events, worthy of the extra effort.

While motorsports events in late-winter months are not nearly as plentiful as they are during the summer, there are still plenty of options, including Monster Jam monster truck events in nearly every sizable arena in the country. However, there is an event you may not be familiar with, that we think is worth the visit, even if it means trekking across the country again (this time we'll keep you warm...at least during the day).

February

The next event on the schedule is the Nitto Tires King of the Hammers, presented by OPTIMA Batteries. We're not just recommending this event (pictured above) because we sponsor it. We sponsor it, because we think the world's toughest one-day off-road race is really cool. This event takes place on government-owned land in Johnson Valley, California and with events like Huckfest falling by the wayside, it could be a challenge for KOH to keep going, especially as it explodes in popularity. Unlike Daytona, King of the Hammers isn't really a motorhome-optional event. If you don't have one, you'll need to rent one and sleep out in the desert with 60,000+ others or endure a several-hour drive to the nearest available motel.

Hammers runs for several weeks with lots of preliminary races, so there's plenty to take in. Our schedule for you after this also lightens up (slightly) afterwards, which gives you a chance to do a couple of different things. You may spend some time cleaning sand out of your motorhome. If that's not an issue, you could check out a multitude of automotive museums in Southern California, including the California Route 66 Museum in Victorville, the Mullin Automotive Museum in Oxnard, the Petersen Automotive Museum in Los Angeles. There are also a multitude of high-profile shops in SoCal, made famous by various TV programs, including Foose Design in Huntington Beach and Hollywood Hot Rods in Burbank.
The middle of February can be one of coldest stretches of the year, but that is somewhat of a requirement for the next event, the AMA Ice Race Grand Championship in Cadillac, Michigan. It's a relatively-unique type of racing that isn't even common in this part of the world, let alone many others. We'd suggest not trying to use an RV in Michigan during this part of the year, as it would be pretty cold and most RVs aren't really well-insulated. This trip to Michigan isn't just about the ice race though. The Henry Ford Museum is in Dearborn and also offers the option of a tour of the factory where the F-150 is produced. Don't pass up this opportunity, as the Walter P Chrysler Museum closed last year.

If Detroit in February was just too cold and you stayed in the desert Southwest, be sure to check out the Lowrider Arizona Super Show in late-February. Otherwise, head back South to Daytona International Speedway for the Daytona 500. Once the great American race ends, you can take a drive through the Ocala National Forest to the Don Garlits Drag Racing Museum in Ocala.

March

Once you've gotten a taste of nitro at Don's museum (with more to come later in the year), we'd suggest heading over to Texas to take in back-to-back World of Outlaw Sprint Car races in Kilgore and Willis, Texas at the beginning of March. From there, you'll head back to Florida for a slate of events that will really span the world of Motorsports, although if winged sprint cars aren't on your must-see list, you can also just stay in Florida and check out the NMRA Spring Break Shootout in Bradenton on that same weekend. There are certainly worse places in the US to spend time in February.The Amelia Island Concurs does take place at the Ritz-Carlton, so bring a set of dress clothes.

St. Petersburg is about 250 miles South of Amelia Island and hosts the Firestone Grand Prix on the same weekend, so split your time wisely, especially if you want to check out one of the largest GM muscle car collections in the country at Muscle Car City in Punta Gorda. If that weren't enough on your plate, stop back off Daytona International Raceway for the Daytona Supercross on the same weekend! It's not a coincidence that Supercross is racing at Daytona, as well as Harley-Davidson flat track motorcycles, because those events take place in conjunction with Daytona Bike Week. There's also the NHRA Gatornationals that weekend in Gainesville, if the Garlits Museum was your favorite stop in the state so far. That may be too much to take in during a single visit. You may want to start planning a return trip now, because it only gets busier as we head deeper into the year in Part 2.