Ultimate Petrolhead Tour of the USA Part 2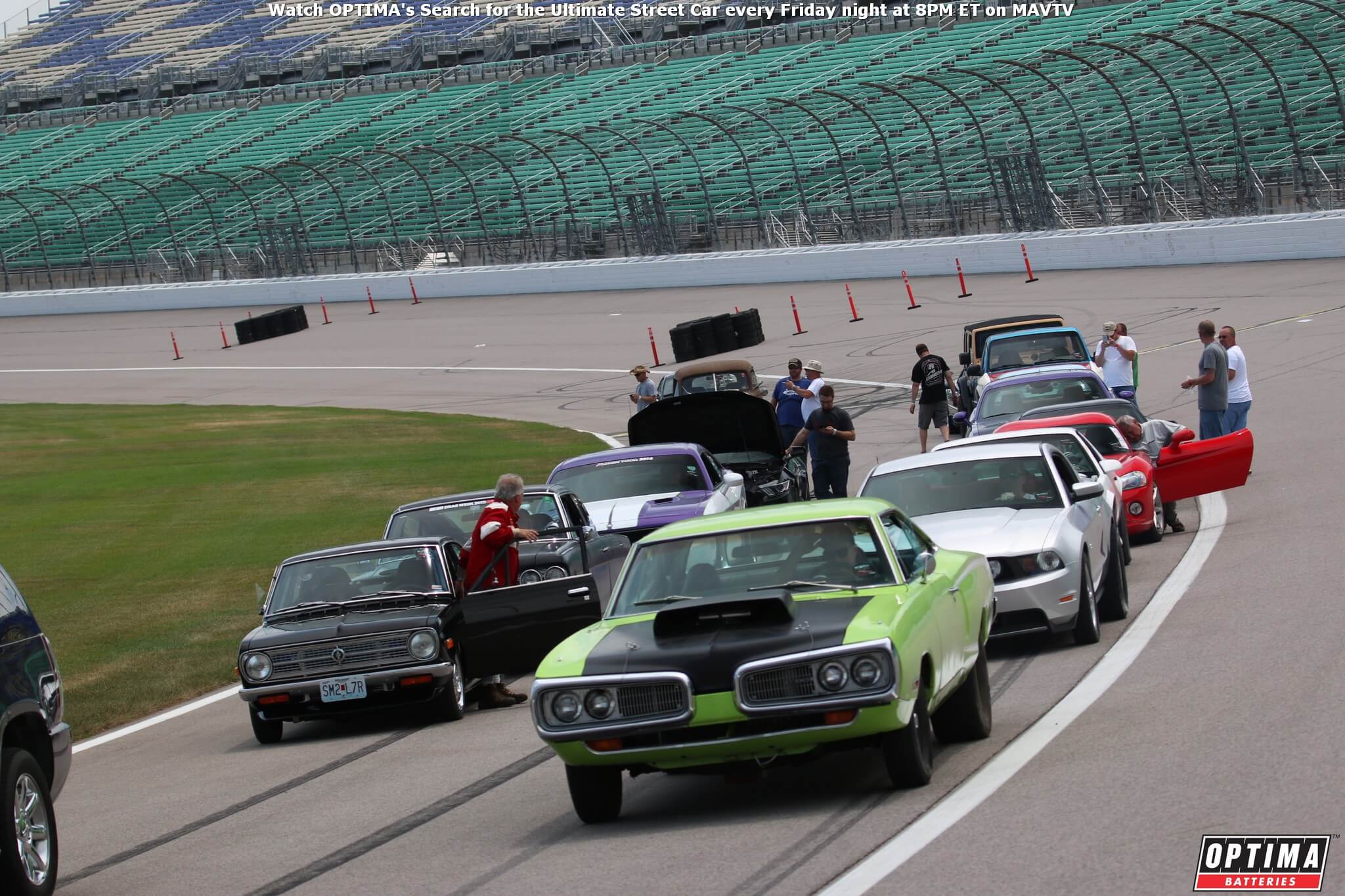 Events
Sponsor

OPTIMA Batteries

Location

Nationwide
Part One of OPTIMA's Ultimate Petrolhead Tour of the USA started at the Chili Bowl, hit both coasts and ended up in Florida during Daytona Bike Week. If you missed it, click here to get up to speed. Bike Week can leave you wiped out, so take your time heading back out West and stay warm as you cruise across the Gulf Coast. Recharge your batteries when you arrive in Chandler, Arizona and get ready for a busy month!

April

We won't send you to a bunch of non-automotive events during your tour of the States, but we will make a few exceptions. Boat Racing is one of them and The Highlands Spring Classic on the San Jacinto river in early-April is one of them. From there, we'll send you up to Moab, Utah for the Easter Jeep Safari. As we mentioned before, some of these outings pretty much require an RV (or a tent) and the Easter Jeep Safari is one that offers almost no nearby hotel accommodations. However, like Florida, Arizona is flush with RVs if you need one.

After spending the week taking in one of the most-breathtaking areas of the country, we'll send you West to Las Vegas for an event that truly draws an international audience- Viva Las Vegas. Heading into this Rockabilly event is a bit like stepping into a time warp, with attendees not only driving period-correct rods & customs, but dressing in period-correct poodle skirts, cuffed Levi's with Chuck Taylors and packs of Camel cigarettes rolled up into shirt sleeves. There's also a lot of tattoos and plenty of live music.

With the first half of April behind you, the cold weather in the rest of the country should start breaking and Spring should be showing up with warming temperatures. As such, we're going to send you back out to the East coast for the later half of the month. There are many automotive events held in Carlisle, Pennsylvania each year, but we're choosing the Spring Swap Meet for it's sheer size and proximity to other events and destinations in that part of the country.

FOX News called the Spring Swap Meet one of the top-five automotive swap meets in the world. We don't know how much time FOX devotes to covering the world of automotive swap meets, but over 2,000 cars for sale and over 8,000 vendor spaces makes it one of the larger ones around. Carlisle is also relatively-close to several automotive museums, which would be a good way to spend the week afterwards, before heading to North Carolina.

The Simeone Foundation Automotive Musuem in Philadelphia features dozens of rare and historically-significant race cars and just happens to be located in a city known for plenty of historically-significant sites related to the founding of our country. Also nearby is the Rolls-Royce foundation Library & Museum in Mechanicsburg, which showcases early Rolls-Royce & Bentley motorcars dating back to the 1920s. The Antique Automobile Club of America museum in Hershey also has several unique exhibits, including the world's largest collection of Tucker automobiles and memorabilia.

Heading from Pennsylvania down to North Carolina later in the month will require you to shift gears once again, moving away from antique cars and into modern drag racers of the top fuel and funny car variety. The NHRA obviously runs a full slate of events around the country and throughout the year, but the NHRA Fourwide Nationals at zMax Dragway are a unique spectacle in drag racing. That's why we selected this event above all the others on the slate, because it is the only race, where four cars run the track at the same time.

In addition to that, zMax Dragway and Charlotte Motor Speedway are two of the very nicest motorsports facilities of any kind in the world. Spectator seating is ample and comfortable and the pits are paved and also easily accessible. There's also a ton of sportsmen racing on this weekend, so there's plenty of racing to be enjoyed. If antique cars aren't your thing, you can cut your trip to Pennsylvania short and spend the time before and after the NHRA race, touring the NASCAR shops located all over the greater Charlotte area.

May

Summer in the States hasn't quite begun yet, but things will definitely start heating up in May. After taking in both the NASCAR sites and NHRA sounds in Charlotte, we'd suggest heading over to Bowling Green, Kentucky for a few days. There you'll find the National Corvette Museum as well as the factory where the Corvette is currently being produced. Tours of the plant have temporarily been halted, as they are re-tooling for production to begin on the next generation, which is rumored to have a mid-engine configuration.

Tours will probably resume by May of 2018 and even if you only get to tour the Museum, it's well worth the visit. Art's Corvette dealership is just across the road from the museum and has a showroom so packed with of all kinds of Corvettes and other hot rods, that it could almost be considered it's own museum. Holley Performance is also headquartered in Bowling Green, as well as Beech Bend Raceway, which regularly hosts street drags, grudge racing and various classes of sportsman racers.

Once you've sampled Bowling Green, track down the iconic One Lap of America, which typically runs in early-May and usually starts and/or finishes in the country's midsection. The One Lap of America is the modern offshoot of Brock Yates' legendary Cannonball Sea to Shining Sea Memorial Trophy Dash, which inspired the famous Cannonball Run movies, starring Burt Reynolds. Don't spend too long taking in the OLOA, because Formula Drift will be visiting Road Atlanta in mid-May, which we've slotted as your chance to take in competitive drifting at it's highest level in the States.

As has been the theme all month long, leaving Road Atlanta will require you to shift gears again, going from drift cars on an iconic road course to open wheel racers on perhaps the most-iconic of all circle tracks in the world- Indianapolis Motor Speedway and the Indy 500. The Indy 500 may not be the spectacle it once was, but it's still a bucket list event that you'll want to check off your list. There are also plenty of shops in the area, that may be open for tours or souvenir sales, including Tony Stewart's and Andretti Autosport.

June

Did the Champ Car drivers make racing look easy. If so, America affords the opportunity for those with enough means to find out just how difficult wheel to wheel racing really is for a driver off the street. The weekend after the Indy 500, the ChampCar Endurance Racing often holds a race in neighboring Illinois at Autobahn Country Club near Joliet, called the ChampCar Windy City Grand Prix. In fact, the ChampCar series runs races on just about every weekend at tracks all over the country, sometimes two or three on the same weekend! The series was started as a way for enthusiasts to get involved in wheel to wheel road course racing at the most-reasonable price possible.

Champ cars are nothing fancy to look at, but they can be a lot of fun and you never know who you might be going up against. More than a few pro racers have been known to compete at Champ Car event, so you could be facing world-class talent (at least from a driver's perspective). The question then turns to how you actually get on the track? There are more than a few teams that actually rent out rides at these races, so all you need to do is arrive and drive. Just be sure to bring the car back in one piece, because if you break or bend it, you'll probably end up buying it.

After Champ Car racing, you'll probably be ready for a nice, leisurely drive through America's heartland. HOT ROD Magazine is ready to answer that call, with their annual Power Tour. They've been running this event for several decades now and while the early years had cool routes, like re-tracing Rt. 66 from Illinois to California, the modern edition is a much tamer, vehicle-friendly endeavor that avoids high altitudes and typically takes place in early-June, to avoid the hottest days of the summer (the latter strategy never seems to pay off). The starting and finishing locations change each year, but they are almost always in the midsection of the country, so they can draw participants from as wide a radius as possible.

Following on the heels of Power Tour is one of the biggest, most-prestigious Corvette events of the year, Bloomington Gold, which has been making it's home at Indianapolis Motor Speedway lately. If you're a Corvette fanatic, this is a must-attend event. For all others, head West out to Pike's Peak, Colorado, for the annual Pike's Peak International Hill Climb. The course is now entirely paved, but they still haven't spent much money on guardrails, which results in a competition OPTIMA-sponsored BMW racer, James Clay describes as, "not the safest thing I've done all year."

After you cool off in the crisp Colorado air, head back down to sea level and head over to the Iowa State Fairgrounds for the Goodguys Rod & Custom Heartland Nationals. Like Chump Car, Goodguys runs shows all over the country on just about every weekend and many of them also include an autocross competition. We've heard rave reviews about the Heartland Nationals from many folks who consider it among their very favorite Goodguys shows. You should have some extra time in Iowa, so be sure to check out the National Sprint Car Hall of Fame & Museum in Knoxville. That will round out the month nicely for you, but you're only halfway through the year. Wait until you see what we have in store for you in Part Three!