Ultimate Petrolhead Tour of the USA Part 3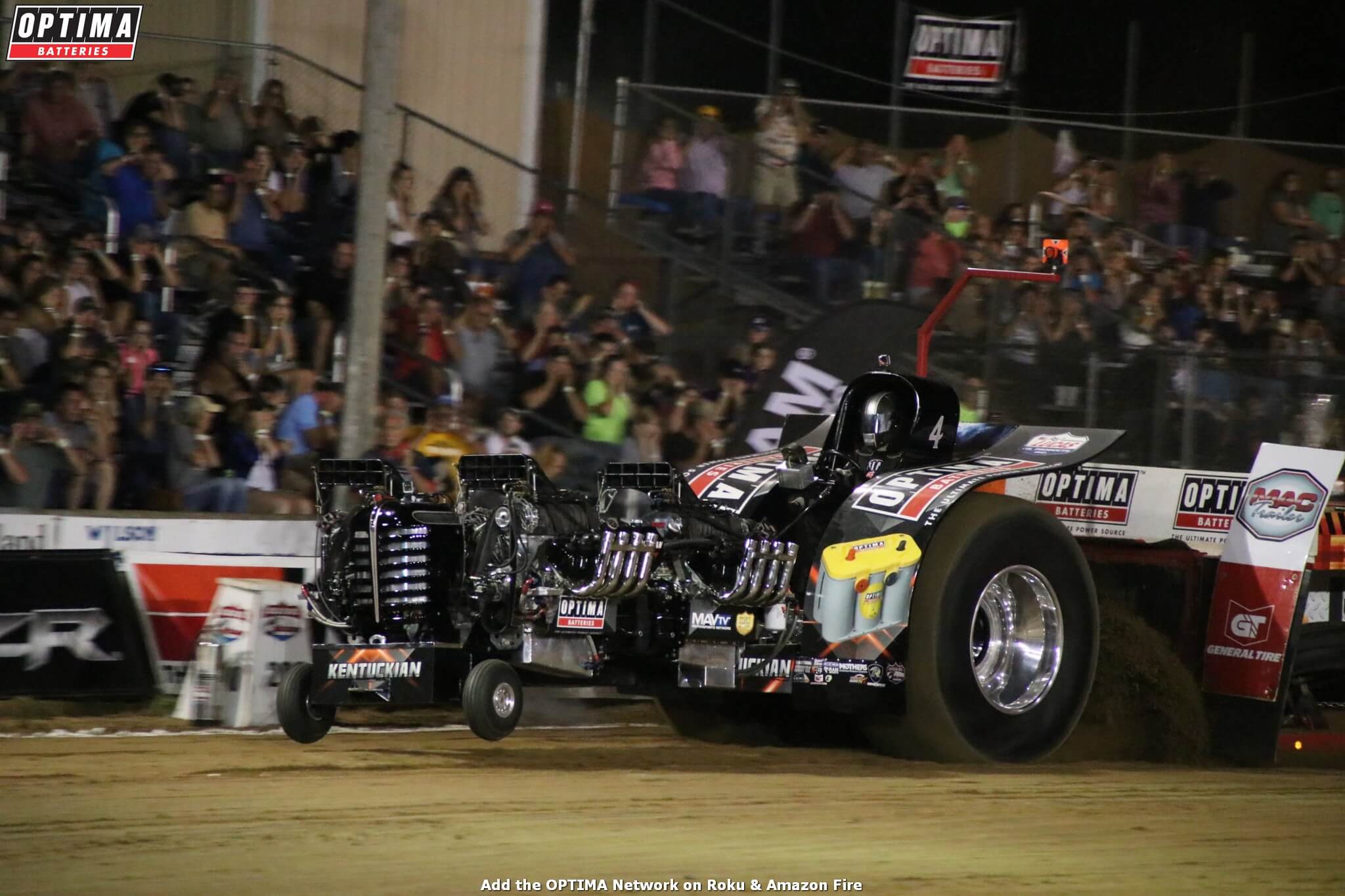 Events
Sponsor

OPTIMA Batteries

Location

Glendale, WI
You've come a long way if you've even read the first six months of our Ultimate Petrolhead Tour of the USA. If you've actually attended all (or even some) of these events, you've put on some serious miles. Summertime in the States is really the peak of all things automotive, as the weather is nice enough everywhere, that folks want to have their toys out and have fun with them. We'll be keeping your mileage to a relative-minimum in the early part of this stretch of your tour, but that still doesn't mean you'll be short-changed in any way, when it comes to variety.
Coming off the Goodguys Rod & Custom Heartland Nationals in Iowa, we'll be sending you over to neighboring Wisconsin for a broad range events that will probably surprise you. We should note that most States East of the Mississippi have dozens of racetracks of various sizes and configurations, from road courses to drag strips and paved or unpaved ovals. The vast majority are circle tracks and if one was so inclined, they could probably launch a tour of the States doing nothing but visiting these facilities on an almost nightly basis with the help of SpeedwaysOnline.com. We won't blame you if you get sidetracked by a Tuesday night test & tune or a Friday night heat race, but we'll keep providing you with an outline of events we think are worth checking out.
July
The 4th of July is America's birthday and every big city and small town celebrates the occasion in grand fashion. Milwaukee, Wisconsin has a festival on Lake Michigan, called Summerfest, which is billed as the world's largest outdoor music festival, with over 800 bands performing in 2017. Rock & roll is synonymous with hot rods, so there are worse places you could spend the holiday weekend. Milwaukee is also home to Harley-Davidson, which means you can go on a plant tour and check out the museum, which is very close to the Summerfest grounds.
Summerfest runs for a full week, but when it concludes, head north with 120,000 other people to Iola, Wisconsin for the Iola Old Car Show, which features vehicles built prior to 1991. The show also features a swap meet with over 4,000 spaces and a car corral with room for up to 1000 vehicles that are looking for new owners. You'll need a few days to see everything there is to see up there and campsites are available. Once Iola wraps up, head down to Henry, Illinois for the Marshall Putnam County Fair in Henry, Illinois.
Virtually every county in the country has a county fair, so why did we choose Marshall Putnam? Geographically it works with everything else going on during this time of the year, admission is free and they have a couple nights of really great automotive action. Friday night is a full-fledged demolition derby, which includes a class for minivans. Lots of county fairs have demo derbies, but Saturday night brings the Lucas Oil Pro Pulling League. Lots of fairs have tractor pulls, but the Lucas Oil Pro Pulling League is really the top of the heap nationally, even though Henry, Illinois, may not be a town most folks have even heard of before.
After you get a good feel for an American County fair, start making your way back North into Wisconsin. You'll pass by one of the world's largest Amazon.com distribution centers and also come very close to Great Lakes Dragaway in Union Grove, Wisconsin. Great Lakes is closed on Mondays, but they're open every other day of the week for racing (and spectating). You can also stop by the Case IH factory in Racine and take a factory tour. Be sure to make your way up to Road America by mid-week, so you can start taking in one of the premier vintage racing events in the country- the WeatherTech International Challenge with Brian Redman. Everything from pre-war Bugattis to modern-day Formula 1 machines will find their way out onto the track.
Vintage racing at Road America dovetails quite nicely with the EAA Airventure the following week in Oshkosh, less than an hour North of Road America. With 500,000 in attendance and Oshkosh's Wittman Field turning into the world's busiest airport for that week, lodging will be in short supply, although camping is once again another viable option. Don't forget to make the trip over to the off-site seaplane base and check out the EAA Museum while you're there. Get plenty of rest too, because August will start with a long haul West.
August
The approximate distance from Wisconsin to Seattle is 2,000 miles, but it's some of the most scenic roads you'll encounter in this country. If you've seen the movie, Dances With Wolves, you'll feel like you're driving through part of that movie as you head West and you'll make decent time, thanks to an 80 mph speed limit through most of Montana. Your destination is Seafair, an annual extravaganza in Washington that includes unlimited hydroplane races on the water and a full slate of air show acts, including plenty of military aircraft. There's also a car museum in nearby Tacoma, the LeMay American Car Museum, that is worth checking out while you're visiting the Queen City. You may also want to stop in on the Museum of Flight in Seattle.
We didn't send you out West for just those attractions. From the Pacific Northwest, you'll venture down into Nevada for another iconic American cruise event, Hot August Nights in Reno. Be sure to check out the National Automobile Museum while you're in town too! The next stop may be one of the most-iconic stops on your trip and we realize we've been calling a lot of these destinations iconic, which is kind of the point.
The Bonneville Salt Flats play host to Speed Week, when conditions permit (sometimes the salt isn't capable of handling the event) and if the conditions are right, you'll definitely want to make that event. The drive to Bonneville may seem long at nearly seven hours, but that's probably one of the shorter distances folks will travel to arrive on these lake beds. The trip will take you through Winnemucca, which will add to your credibility when you tell people you've been everywhere. You'll also pass through Battle Mountain, which was the gathering place for the Pony Express 130 open road race. Elko might make a good stopping-off point on your way to the Flats and as with so many of our other destinations, this one will not offer much in the way of lodging, so bring your own.
The final weekend of Speed Weeks kind of epitomizes how busy the summer car season can be and if Salt Flat racing isn't your cup of tea, you definitely have other options. The Woodward Dream Cruise (and Roadkill Nights) typically takes place in Detroit on the same weekend as the NASCAR night race at Bristol Motor Speedway and the Pebble Beach Concurs d'Elegance.
For the final weekend in August, we'll send you back to the Midwest, where you can take in three solid nights of action in the USAC Sprint Car Smackdown in Kokomo, Indiana (did you know the Beach Boys' song with the same name was about a place in Indiana?). While you're in Indiana, be sure to take in the Studebaker National Museum in South Bend and the Auburn Cord Duesenberg Automobile Museum in Auburn, Indiana. The NHRA US Nationals are also just down the road that weekend in Indy. If you stuck around for Pebble Beach and want to swing the pendulum in the completely opposite direction, head out into the Nevada desert for Burning Man. Not necessarily known as an automotive event, it is quite a spectacle.
September
As September rolls around, many forms of racing will move closer to crowning champions on the season. One such example that will crown champions is the SCCA, who holds their Solo National Championships in Lincoln, Nebraska on the first weekend in September (it's really close to a week-long endeavor). More than 1,300 competitors will converge on Lincoln, which is why it takes most of the week to crown champions. While in town, be sure to visit the Museum of American Speed. Mustang Week at Myrtle Beach is also an option for Ford fans.
If you elected to stay out West after Bonneville and perhaps took in Pebble Beach, you could head over to Farmington, New Mexico for the W.E. Rock Grand Nationals at Cherry Choke Canyon (that's World Extreme Rock Crawling). If you did venture back Eastward, HOT ROD Magazine's Drag Week will begin around the tenth of September. As with Power Tour, that event tends to stick to the country's midsection, so it can draw the most participants.
We'll suggest one more long haul to catch an event out West and that would be the Lucas Oil Off Road Series night race at Glen Helen. It's definitely a haul to get out there, but we'll give you a break in the schedule and allow you to leisurely make your way back East. Joshua Tree National Park, Tonto National Forest and Gila National Forest can all make for scenic side trips along your way. Your destination (of sorts) is the Big Easy. You've traveled most of the country and deserve a little downtime and there aren't many better spots than New Orleans. It is hurricane season, so beware, but it's also cooled off considerably, which should make exploring the city much more pleasant.
Recharge your batteries, because you still have three more months left of touring to do before you head for him. Your next destination is just down the road, but it could consume an entire week. Find out more in the fourth and final part of your journey.