Viva Las Vegas Rockabilly Weekend 2016 Album One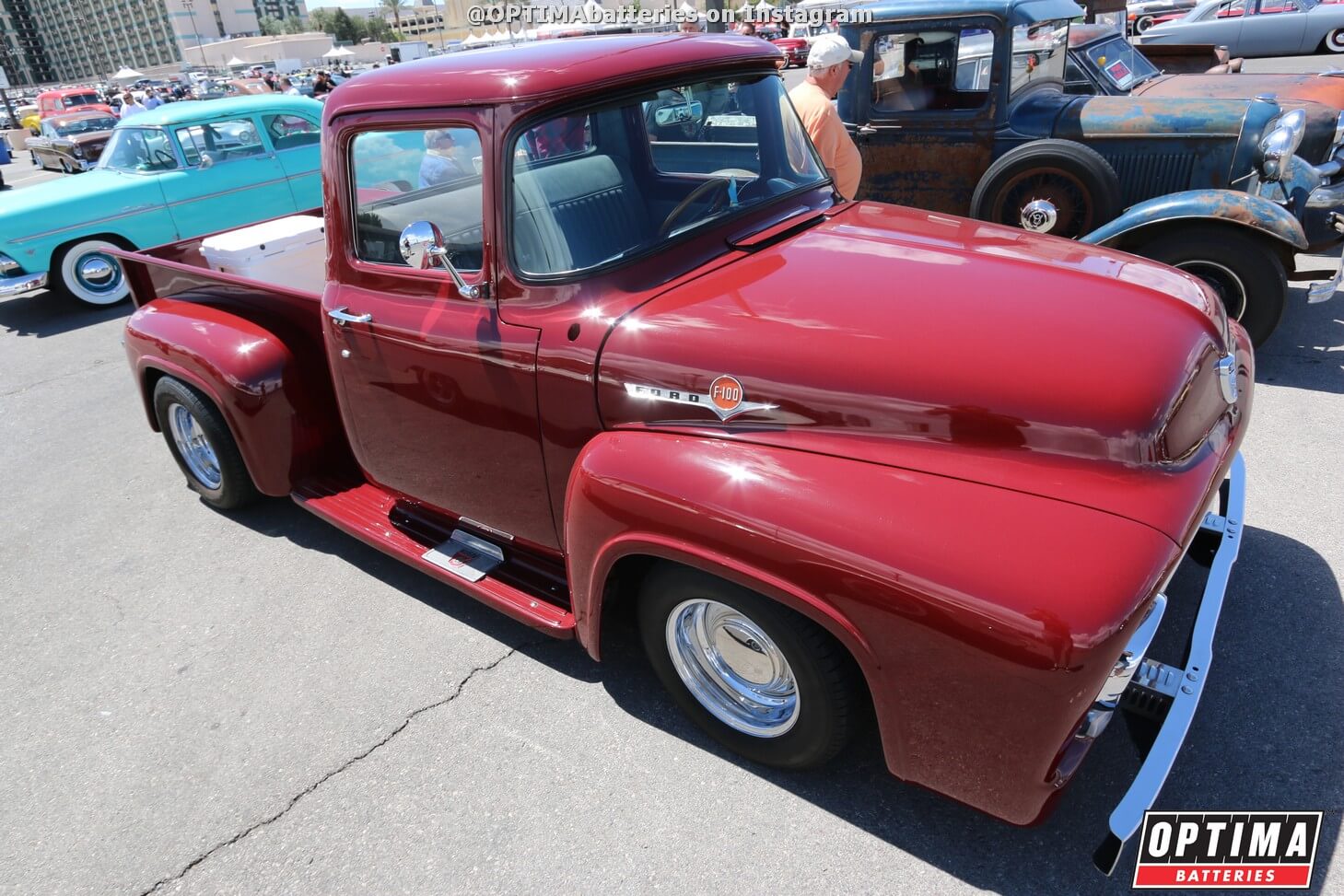 Events
Sponsor

OPTIMA Batteries

Location

Las Vegas, NV
The Viva Las Vegas Rockabilly Weekend takes place in Las Vegas, Nevada every year, typically around the third weekend in April. That's about near-perfect weather in Las Vegas, as it is typically comfortably warm and dry, but nowhere near the beatdown triple-digit heat found in the middle of the summer. The event is a throwback to a simpler time and is way more than just a cool car show, as many of the attendees also dress in period-correct clothing. That means women in poodle skirts with beehive hairdos and men in Chuck Taylor's and cuffed Levi's, with a pack of Camel's rolled into their sleeve.

There's also an interesting fusion of punk rock into this scene and nearly everyone there has at least a few tattoos. The Viva Las Vegas Rockabilly Weekend is as the name suggests, also a music festival, with a full slate of bands like the Stray Cats and Jerry Lee Lewis, playing all weekend long, but there's even more than that. Viva Las Vegas also includes Burlesque shows, a pool party, bowling, a tattoo room with several artists ready to dispense ink, a pin-up girl contest, fashion show, lots of dancing and even some weddings.

The Viva Las Vegas Rockabilly weekend draws attendees from all over the world, with a huge contingent from both Europe and Asia, although most of the cars and trucks on display seem to be somewhat local. Have a look at some of the hundreds of cars & trucks that were on display at Viva Las Vegas 2016. See more photos of customs and hot rods from Cruisin' the Coast here.