Volvo V60 Battery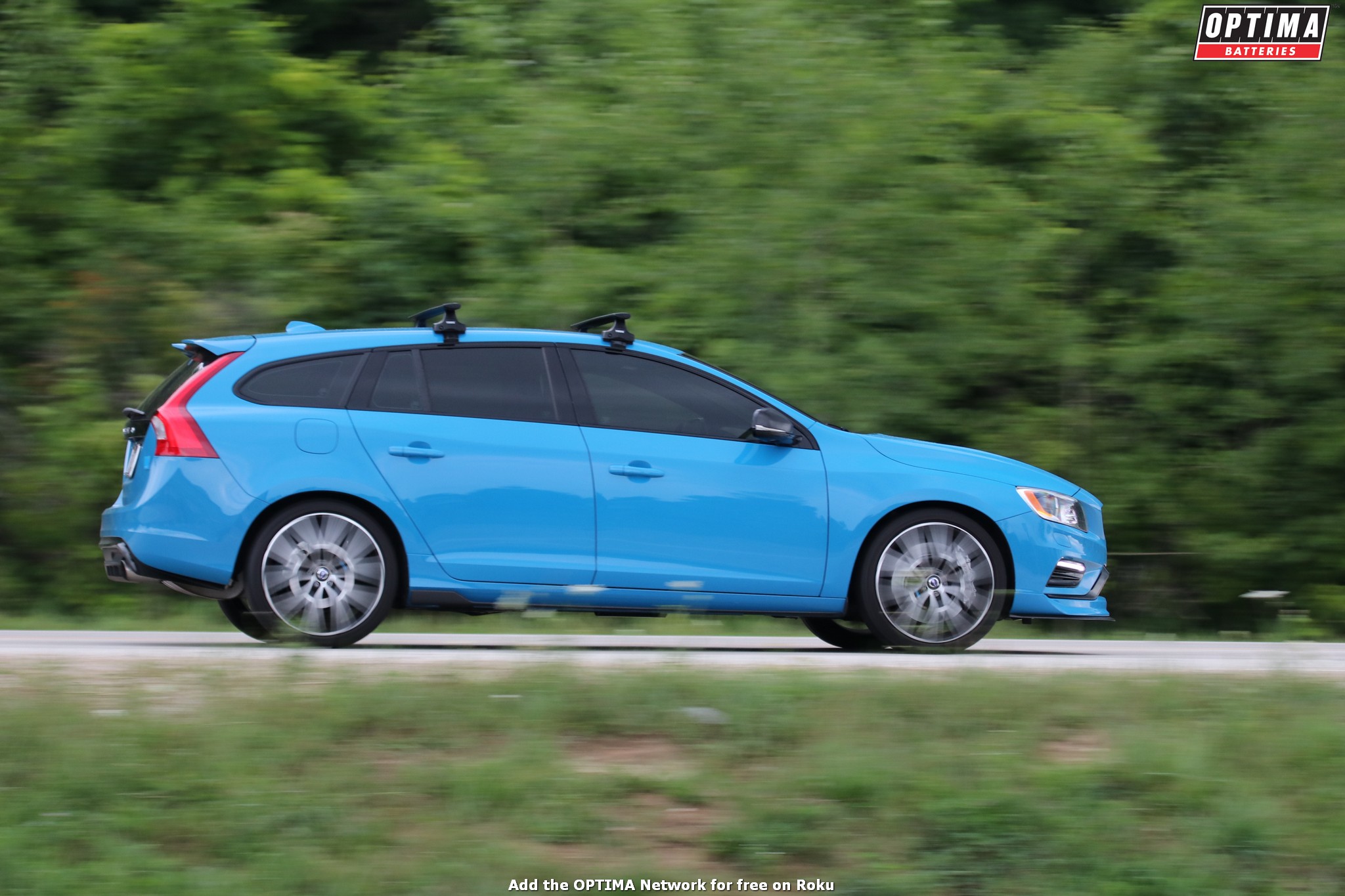 Cars
Sponsor

OPTIMA Batteries

Location

Elkhart Lake, WI
While replacing a battery in some vehicles is a relatively-straightforward proposition, that is changing in newer vehicles, especially the Volvo V60. In just eight production years from 2015 through 2022, the Volvo V60 may use any one of five different batteries and some models may use an additional auxiliary battery. While the BCI fitment guide offers some clarity, the footnotes suggest additional research will be needed on your part to identify the correct battery for our Volvo V60.
The best place to start is by looking at the battery that is currently in your Volvo V60, as that is likely the same size as the battery you'll want to use for a replacement. Many battery sizes can also be referenced in two different ways, which we'll try to explain below
| | |
| --- | --- |
| 401 | AUX 12 |
| 47 | H5 |
| 48 | H6 |
| 94R | H7 |
| 92 | T7 |
| 93 | T8 |
OPTIMA Batteries offers a DH6 and DH7 YELLOWTOP, which are the equivalent sizes of the H6 & H7 batteries respectively, which means they are also the equivalent sizes of the Group 48 and 94R batteries. Most Volvo V60 batteries will probably be either the DH6 or DH7, but you'll want to check your existing battery to confirm.
The BCI guide also offers fitment notes for the Volvo V60, which we'll decipher for you here
| | |
| --- | --- |
| 54 | Vented to the outside |
| 57 | OE used various sizes |
| 69 | AGM required |
| 72 | OE battery is an EFB |
Fortunately, both the OPTIMA DH6 and DH7 YELLOWTOPs can be vented to the outside, they are both AGM batteries and OPTIMA AGM batteries are considered an upgrade from factory EFB (Enhanced Flooded Batteries). The bad news is that pesky footnote 57, which basically indicates Volvo didn't use the same size of batteries in every example of that particular model. The good news is that means you can probably use a different battery than what is in your Volvo V60 in that application.
If your V60 has an H6 battery and you'd like more reserve capacity, you'll probably be able to use a larger DH7 YELLOWTOP. If you have an H7 battery and you'd like to replace it with something smaller, you'll probably be able to use an OPTIMA DH6 YELLOWTOP. In terms of cold cranking amps, either the OPTIMA DH6 or DH7 YELLOWTOPs will have more than enough cranking power for any Volvo engine. With that explained, this is what the fitment looks like for the Volvo V60
It's a bit of an eye chart, but if you still have questions about the the correct fitment for your vehicle that cannot be answered by our battery finder at the top of this page, you can always drop us a line at
info@optimabatteries.com
with any additional questions you may have. If your Volvo (or any other vehicle you own) doesn't see daily use, we'd recommend keeping your battery voltage properly-maintained with an
OPTIMA Digital 400 battery charger & maintainer
. These units are fully-automatic and will help maximize the performance and extend the lifespan of your battery.