Watch the 2013 OPTIMA Ultimate Street Car Invitational on MAVTV in April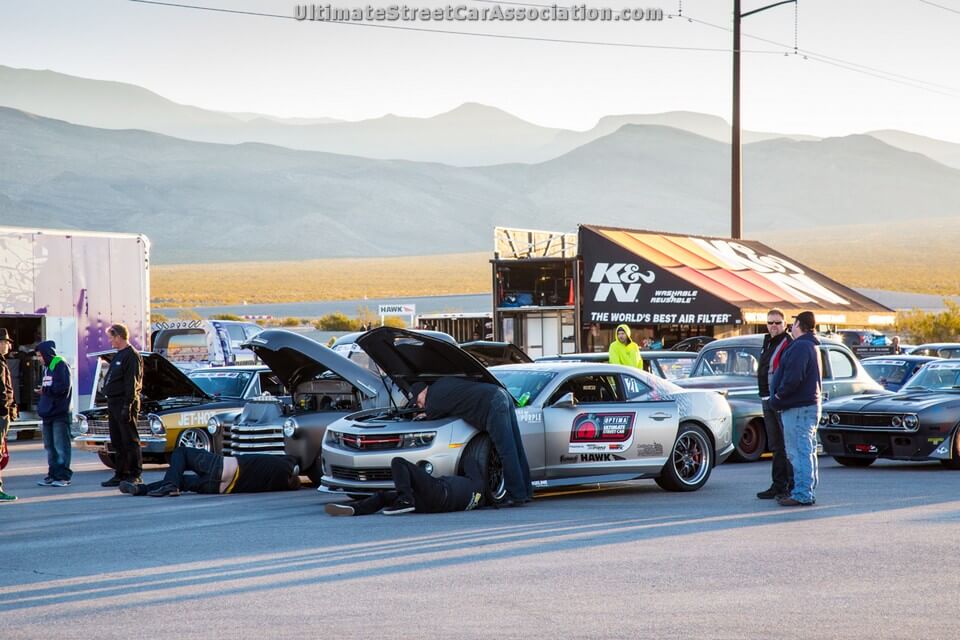 Ultimate Streetcar
Sponsor

OPTIMA Batteries

Location

Daytona Beach, FL
There are few guarantees in life, but when it comes to the OPTIMA Ultimate Street Car Invitational (OUSCI), we can offer a few. We guarantee you will see some of the most incredible street-legal cars and trucks on the planet. We guarantee the people driving those vehicles are having the time of their lives and we guarantee you're going to see a whole lot of them on MAVTV. The following is the upcoming schedule for the 2013 OPTIMA Ultimate Street Car Invitational, presented by Royal Purple and K&N Filters on MAVTV (all times are Eastern)
April 5th, 5PM
April 5th, 8PM
April 6th, 11PM
April 7th, 2AM
April 12th, 5PM
April 12th, 8PM
April 13th, 11AM
April 14th 2AM
April 19th 5PM
April 19th 8PM
April 20th 11PM
April 21st 2AM
April 26th 5PM
April 26th 8PM
April 27th 11PM
April 28th 2AM
That's a lot of airplay for the OUSCI and that is only likely to increase as the year rolls on. The reason, is because MAVTV is also televising all ten Search for the Ultimate Street Car series events, which also happen to be qualifying events for the 2014 OUSCI-
Watching all this action on TV is great, but if you don't have MAVTV, you're missing out. If your cable or satellite provider doesn't carry MAVTV, ask them for MAVTV now! Better yet, get off the couch and get behind the wheel of your own car or truck and run in one of the upcoming qualifiers. Did you know the series will be running at Daytona International Speedway next month?!? Yes, that Daytona International Speedway. Head over to the series website for more information on that event and other upcoming events at iconic tracks around the country.

You can also catch all the past seasons of the TV series on the OPTIMA Network on Amazon Fire TV.
CHAD REYNOLDS: The OPTIMA Batteries Search for the Ultimate Street Car is coming to a racetrack near you. If you've got a muscle car, a hot rod or an exotic, then watch this. Just look, we're coming to racetracks across the nation. Some of the most historic racetracks you're ever going to dream of racing on. And if you've got a hot rod, a muscle car, or an exotic, we've got the challenge that you're going to want to compete in.
JIM DAY: The Ultimate Street Car Association is all about performance streetcars. If you've got a license plate on your car, a drivers license, and you've got some basic safety gear, you need to get off your but and come out and join us.
CHAD REYNOLDS: There are five elements to determine OPTIMA's Ultimate Street Car at each event. First, is the Detroit Speed and Engineering Road Rally, where we do a poker run, cruise through the town, the scenery is amazing. The Ridetech Street Challenge Autocross is a cage match between where your car wants to go and where your tires will let it. The Wilwood Speed Stop Challenge is going to test not only the handling of the car, but also car control and how good your breaks and tires are. Again, set up in the parking lot area with cones that include a slalom spinning the car around and then driving as fast as you can into a stop box area. Driving into the stop box is like driving into your garage at 60 miles an hour and stopping before you crash through the wall and into the living room. For the Lingenfelter Design and Engineering Challenge, the cars are the stars, it's all about fit, finish, features and all of those things and the judges are going to be super critical. The last element and probably the biggest in regards to speed is the BF Goodrich Hot Lap Challenge, go out on anyone of these famous road courses with every one of these cars and race to be the quickest guy around the road course so that you can be named the champion. Don't hesitate regardless of your skill level, weather you are a beginner or a seasoned veteran, we've got great racing and you are going to be welcome. Quit wasting time, sign up here and get out here and compete with us at the OPTIMA Search For The Ultimate Street Car.