Watch the Sandhills Open Road Challenge on Speed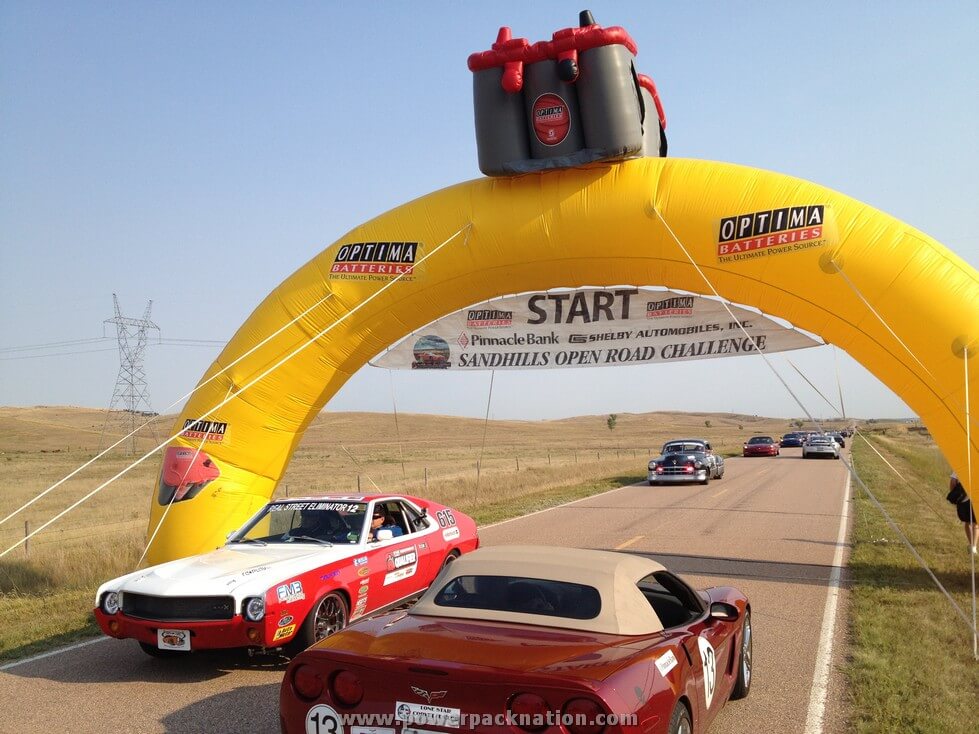 Events
Sponsor

Location
Indy 500 champion and open road racing Patriarch, Roger Ward, used to tell competitors in open road racing that it was the most dangerous form of motorsports out there. The nature of the beast almost requires that some element of danger be present, but along with it comes tremendous excitement. Nowhere else but open road racing allows people to drive their cars at such high rates of speed for such extended periods of time without risk of incarceration. The appeal of this form of motorsports has made it a bucket list item for many hot rodders, but their options for participating are somewhat limited.
Open road racing requires elements only found in remote areas of the country, primarily, semi-straight roads in sparsely-populated areas. While areas of Nevada and Texas have played host to various races, Nebraska has also entered into the mix in recent years, with the Sandhills Open Road Challenge.
The Sandhills event was an immediate success and sells out every year, making a spot on the starting grid a coveted item for many gearheads. Last year's Sandhills Open Road Challenge was filmed by Hot Rod TV and that episode will debut on Monday, April 30th at 8PM Central/9PM Eastern on SPEED TV. If you've ever given even brief consideration to participating in an event like this, you won't want to miss this episode of Hot Rod TV.
If after watching these cars run at triple-digit speeds in the Nebraska Sandhills, you decide you want in on the action, we can help. OPTIMA has secured 15 spots in this coveted event, which takes place on August 9-11, 2012 and we are giving them away.
How do you get your hands on one? Well, we need to see your car. You can save your postage, because we're not interested in cards, letters or phone calls telling us why you should get one of these 15 spots. We need to see your car in person and know that it is ready to run. The SORC is a demanding event and the last thing we want to do is give someone a free entry, only to see them spend four days chasing mechanical gremlins and spilling oil in a parking lot in Arnold, Nebraska.
OPTIMA is hosting two Faceoff events in June and these are the places to be seen if you want in on all the action. The first is at the end of the Hot Rod Magazine Power Tour in Arlington, Texas on June 8th and 9th and the second is at Road America on June 22-24th. These events are the perfect stage to not only show us that your car deserves one of those 15 slots for the Sandhills, but also a spot in the 2012 OPTIMA Ultimate Street Car Invitational, presented by KN Filters and Royal Purple Synthetic Oil, which takes place in November, immediately after the SEMA show.
You can find all the information you need for registering for the Faceoff events at www.optimainvitational.com. If you want to wait until after Hot Rod TV totally convinces you that open road racing is your destiny, that's fine, but don't wait too long, because space in the OPTIMA Faceoff events is also limited.