What is a Classic Car Race?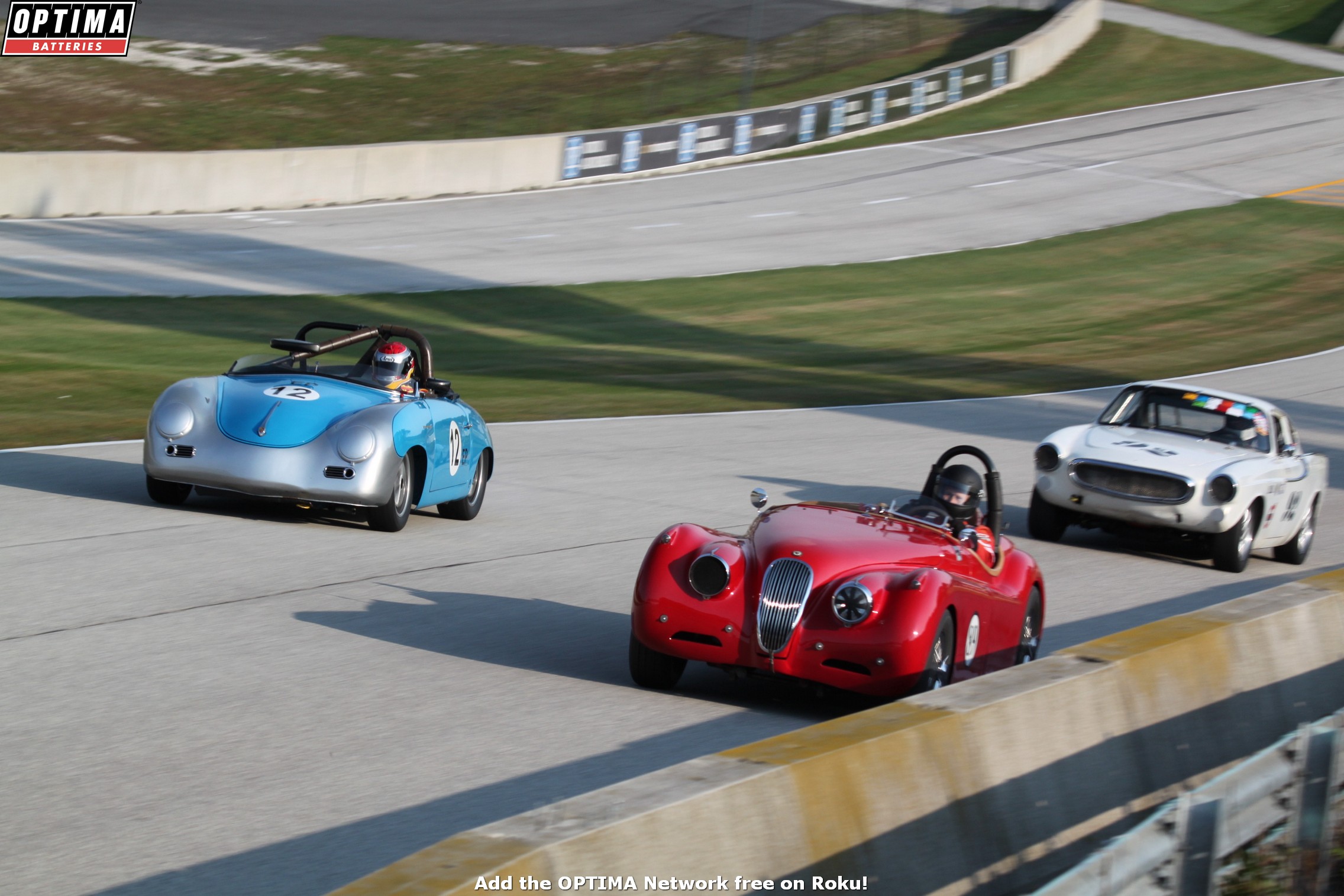 Events
Sponsor

OPTIMA Batteries

Location

Elkhart Lake, WI
A Classic Car Race is more popularly-known as "vintage racing" and often involves hundreds of cars competing in ten or more different classes. Since classic cars come in so many different shapes, sizes and speeds, it's not practical or safe to put them all on the same track at once. As a result, many of these classic car races will group cars of similar speed and design together. Many of these cars were formerly raced in professional or amateur series, with some being just a few years removed from competition to several decades or more.

For instance, a vintage Formula 1 car from the 1970s is far faster than a 1959 Bugeye Sprite. Additionally, open wheel cars generally tend to compete against open wheel cars, which is a safety issue, as well as a competition issue. The good news is that vintage races take place all over the world, including our home track of Road America, in Elkhart Lake, Wisconsin, where OPTIMA Batteries is the official battery. You can take a look at some examples off classic cars that raced in the 2017 Fall Vintage Festival races at Road America in the gallery below.

OPTIMA Batteries also sponsors the Sportscar Vintage Racing Association, which hosts classsic car races all over the United States. We sponsor these tracks and these series, because we know OPTIMA batteries are very popular with classic car and vintage racecar owners. OPTIMA's sealed design minimizes the chance of battery acid damaging some very expensive machines and these car owners find the investment to be well worth the peace of mind it provides.

You can purchase the same OPTIMA Batteries used in these classic and vintage race cars, direct from the factory and we'll ship them to your doorstep.