What is a H6 Battery?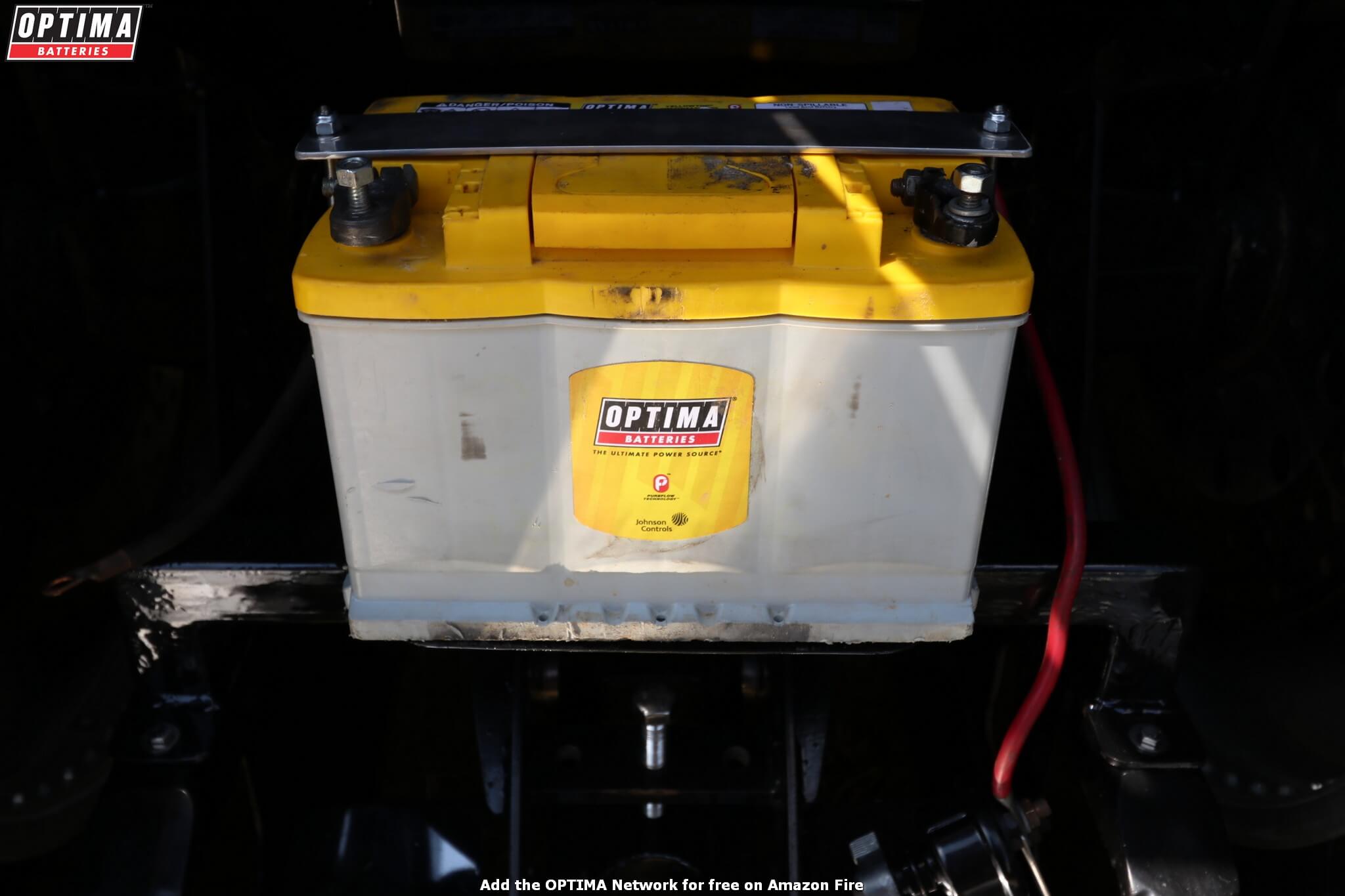 Tips & Support
Sponsor

Location
What is a H6 battery? It's a DIN battery size that is sometimes also referred to as a Group 48 battery. Rectangular in shape, with recessed top post terminals, the OPTIMA H6 YELLOWTOP is 10.94 inches long, 7.48 inches tall and 6.89 inches wide, weighing in at just over 54 pounds. The H6 OPTIMA battery has a C20 rate of 72Ah and is rated at 800 cold cranking amps.

Common fitments for the H6 include many (but perhaps not all) of the following models:
Acura MDX
Acura TLX
Aston Martin DB7
Audi A3, A4, A5, A6, A7 including Quattros and allroads
Audi Q3, Q5, Q7
Audi R8, RS5, RS7
Audi S3, S4, S5, S6, S7
Audi TT, TT Quattro
Bentley Turbo R
BMW 1 Series M
BMW 128i
BMW 135i, 135is
BMW 320i, 320i XDrive
BMW 323i
BMW 325, 325e, 325es, 325i, 325is, 325xi
BMW 328i, 328d including xDrive, 328xi
BMW 330i, 330e, 330xi including xDrive
BMW 335d, 335i, including xDrive, 335is, 335xi
BMW 340i including xDrive
BMW 528e
BMW 530i including xDrive
BMW 540i including xDrive
BMW 535i
BMW 735i
BMW 750iL
BMW L6
BMW L7
BMW M3
BMW X1, X3, X6
BMW Z3, Z4
Buick Allure
Buick Enclave
Buick Encore
Buick LaCrosse
Buick Lucerne
Buick Regal
Buick Verano
Cadillac ATS
Cadillac BLS
Cadillac CTS
Cadillac Escalade, Escalade ESV, Escalade EXT
Cadillac SRX
Cadillac STS
Cadillac XTS
Chevrolet Avalanche
Chevrolet Camaro
Chevrolet Caprice
Chevrolet Captiva
Chevrolet Colorado
Chevrolet Corvette
Chevrolet Cruze including Cruze Limited
Chevrolet Equinox
Chevrolet Impala including Impala Limited
Chevrolet Malibu
Chevrolet Orlando
Chevrolet Silverado 1500 including Classic & HD
Chevrolet Silverado 2500 including the HD & HD Classic
Chevrolet Silverado 3500 including Classic & HD
Chevrolet SS
Chevrolet Suburban 1500 & 2500
Chevrolet Tahoe
Chevrolet Traverse
Chrysler 200
Chrysler Crossfire
Chrysler Pacifica
Dodge Dart
Dodge Durango
Ferrari 458 Italia, Speciale, Spider
Ferrari 488 GTB, Spider
Fiat 500X
Ford Edge
Ford Escape
Ford F150
Ford Focus
Ford Fusion
Ford Transit 150, 250, 350 including HD
GMC Acadia including Limited
GMC Canyon
GMC Sierra including 1500, Classic, HD, 2500 & 3500
GMC Terrain
GMC Yukon including XL 1500 & 2500
Honda Pilot
Honda Ridgeline
Hummer H2
Hyundai Sonata
Jaguar XJS
Jeep Cherokee
Jeep Renegade
Jeep Wrangler
Kia Forte & Forte5
Kia Optima
Kia Rio
Kia Soul
Kia Sportage
Land Rover Freelander
Lexus SC430
Lincoln Continental
Lincoln MKC
Lotus Exige
Maserati Coupe
Maserati GranSport
Maserati GranTurismo
Maserati Quattroporte
Maserati Spyder
Mercedes-Benz AMG GT
Mercedes-Benz AMG GT S
Mercedes-Benz C250
Mercedes-Benz C43 AMG
Mercedes-Benz C450 AMG
Mercedes-Benz 190D, 190E
Mercedes-Benz 220
Mercedes-Benz 230
Mercedes-Benz 250, 250C
Mercedes-Benz 260E
Mercedes-Benz 280, 280C, 280S, 280SE, 280SEL, 280SL
Mercedes-Benz 300CE, 300E, 300SE, 300SEL, 300TE
Mercedes-Benz 350SL
Mercedes-Benz 380SE, 380SEC, 380SEL
Mercedes-Benz 420SEL
Mercedes-Benz 450SEL
Mercedes-Benz 500SEC, 500SEL
Mercedes-Benz B200
Mercedes-Benz B250
Mercedes-Benz C300
Mercedes-Benz C400
Mercedes-Benz C63 AMG
Mercedes-Benz C63 AMG S
Mercedes-Benz CLA250, CLA45 AMG
Mercedes-Benz CLK63 AMG
Mercedes-Benz CLS400, CLS550, CLS63 AMG S
Mercedes-Benz E250
Mercedes-Benz E300
Mercedes-Benz E320
Mercedes-Benz E400
Mercedes-Benz E420
Mercedes-Benz E43 AMG
Mercedes-Benz E63 AMG, E63 AMG S
Mercedes-Benz GLA250, GLA45 AMG
Mercedes-Benz GLC300, GLC43 AMG
Mercedes-Benz GLK250
Mercedes-Benz Maybach S550, S600
Mercedes-Benz Metris
Mercedes-Benz R350
Mercedes-Benz S400
Mercedes-Benz S550e
Mercedes-Benz S600
Mercedes-Benz S63 AMG
Mercedes-Benz SL500, SL55 AMG, SL550, SL600, SL63 AMG, SL65 AMG
Mercedes-Benz SLC300, SLC43 AMG
Mercedes-Benz SLK230, SLK250, SLK280, SLK300, SLK32 AMG, SLK320, SLK350, SLK55 AMG
Mercedes-Benz SLS AMG
Mercedes-Benz Sprinter 2500, 3500
Mini Cooper including Clubman, Countryman & Paceman
Peugeot 505
Porsche 911
Porsche 928
Porsche Boxster
Porsche Carrera GT
Rolls-Royce Phantom
Ram ProMaster City
Saab 9-3, 9-3X, 9-4X, 9-5
Saturn Outlook
Saturn Vue
Volkswagen Beetle
Volkswagen CC
Volkswagen e-Golf
Volkswagen Eos
Volkswagen Golf, Golf Alltrack, Golf R, Golf Sportwagen
Volkswagen GTI
Volkswagen Jetta
Volkswagen Passat, Passat CC
Volkswagen Tiguan
Volkswagen Touareg
Volvo 240
Volvo 740, 745, 760, 780
Volvo 940, 960
Volvo C70
Volvo S40, S60, S60 Cross Country, S70, S80, S90
Volvo V40, V60, V60 Cross Country, V70, V90
Volvo XC60, XC70, XC90

Keep in mind, many of these vehicles, like the Porsche 911, Chevy Corvette, Jeep Wrangler and Ford F-150 have been around for a very long time, so the H6/Group 48 battery may not fit every year, make & model listed above. Please use our OPTIMA battery finder to see if the year, make & model of your vehicle has a direct-fit OPTIMA battery option.