What is OPTIMA's Search for the Ultimate Street Car All About?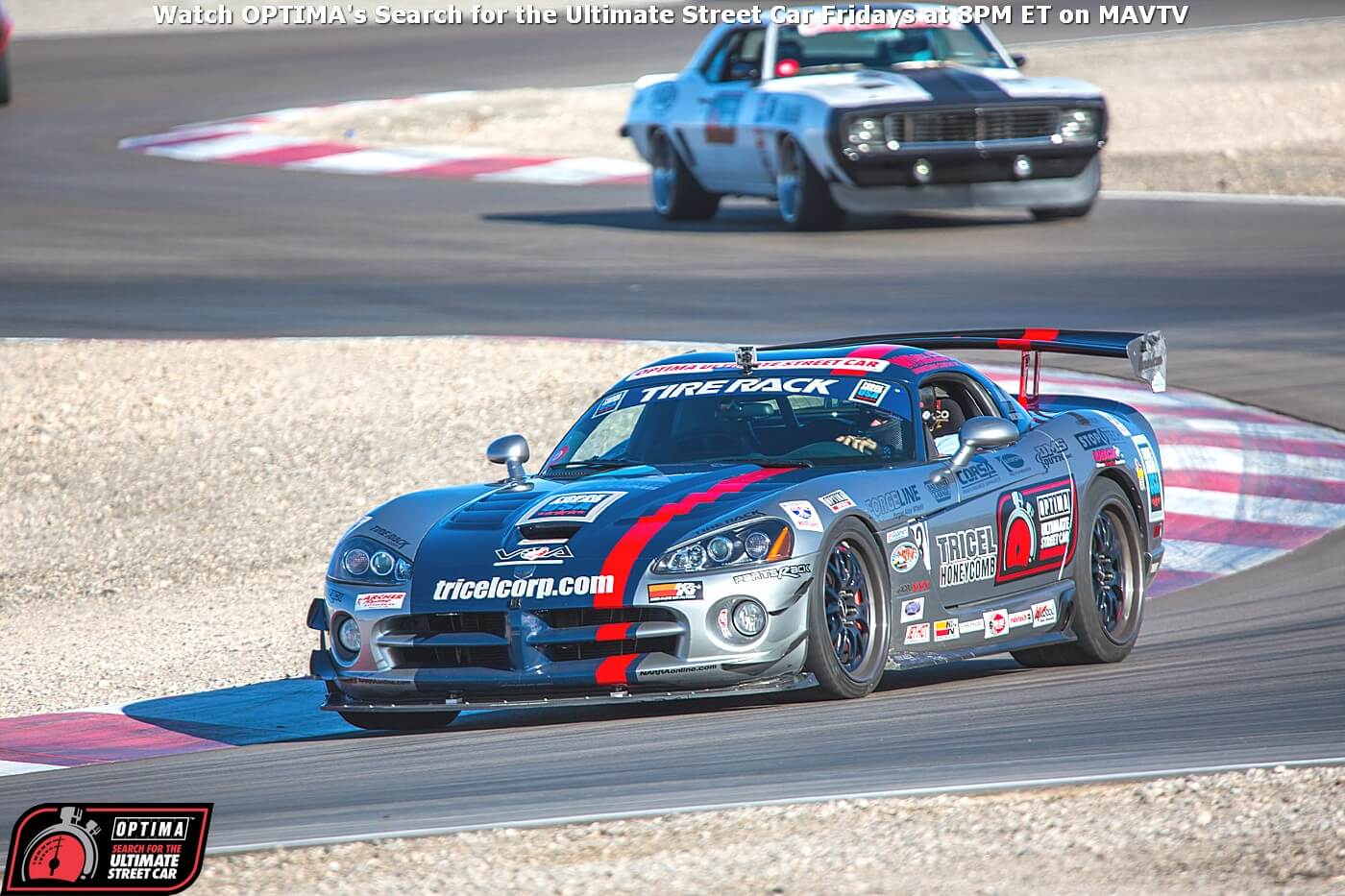 Ultimate Streetcar
Sponsor

OPTIMA Batteries

Location

Milwaukee, WI
SEMA is where OPTIMA's Search for the Ultimate Street Car really began. It was there that OPTIMA's Director of Product Development and Marketing, Cam Douglass, stood in awe of all the incredible cars and trucks on display and wondered if there was more to them than what was just obvious on the SEMA Show floor? It took a few years of wondering and talking to different people, before Douglass connected with Jimi Day and the idea moved from the show floor to the track at Spring Mountain Motorsports Ranch.
Pro-Touring cars quickly grabbed the headlines for the event, which wasn't unexpected, when iconic competitors, like RJ Gottlieb's Big Red Camaro and Steven Rupp's Bad Penny Camaro were among the headliners in the first year of competition. In fact, they continued to grab a lot of attention because other owners like Bill Howell, Kyle Tucker and Phil Gerber were more willing than most to put their cars to the test on the track. However, even in the first year of the OUSCI, the field also included a 2004 Porsche, a Lincoln MKX, a Pontiac G8, a new Dodge Challenger and several late-model Corvettes.

After all, this event was about finding out if SEMA Show cars could perform on the track as well as they looked at the show. There were never limitations on the year, make, model or build style of competitors. It would be hard to call the winner the "Ultimate" street car, if you don't open the event up to all makes and models.The OUSCI field today is more diverse than ever, with the 2014 field including everything from a 1948 Buick Super to a 2014 Mercedes-Benz CLA45 AMG and more than 100 other cars in between those extremes. Pro-Touring cars and trucks are still a big part of the mix, but anyone with a street-legal car or truck has a shot at getting in the field, just ask Thomas Smith, who recently qualified in his 120,000-mile Subaru.

Qualifying events take place all over the country and every vehicle that makes the cut, ends up going on display at the SEMA Show all week long, before heading out to the OUSCI at Las Vegas Motor Speedway. If you think your street-legal car or truck has what it takes to make the field, sign up for an upcoming qualifying event today!