What is the Most Reliable Marine Battery?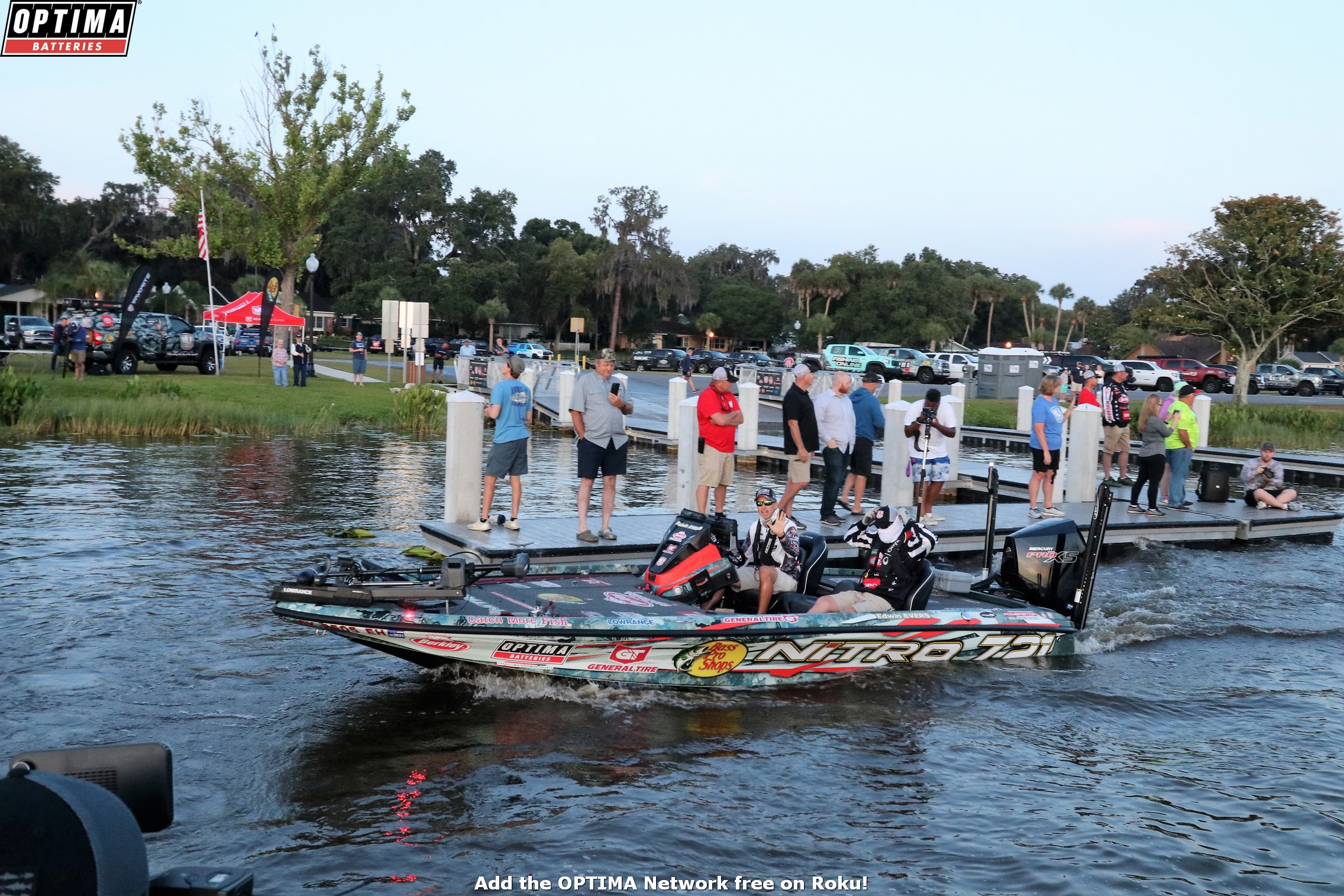 Marine
Sponsor

OPTIMA Batteries

Location

Harris Chain, Florida
It's a simple question- What is the most reliable marine battery? Then why is it so hard to find an answer you can trust online? One of the big reasons is because the websites and videos that are trying to lure you in with lists of reliable marine batteries often have ulterior motives, that have nothing to do with the reliability of any of the batteries on their lists (including OPTIMA batteries).

Many videos or websites offering "best of," "most reliable" or "top-performing" lists are created by individuals in affiliate programs, who make money when they can compel a visitor to their site or video to click on a link to another site, where they make a commission on whatever they purchase. That means they employ a variety of tactics to rank marine batteries on their lists that have nothing to do with reliability.

Instead, they are more concerned with which marine battery might generate the largest commission or is the best-selling or most-likely to generate a sale. The only concern most of these lists have resembling reliability is which referral will reliably produce income for them. In fact, most of the individuals behind these lists have never owned a boat, let alone a marine battery to put in one or compare to others. Several are probably making lists about best air fryers and best electric toothbrushes as you read this sentence.

So where do you go from here when searching for the most-reliable marine battery? We would suggest taking a look at the highly-competitive world of professional tournament bass fishing. There are many levels of bass fishing, but when you get to the rarified air of a series like Major League Fishing, you are talking about the best of the best anglers, who each represent a dozen or more different sponsors and depend on all of their products to perform, so they can make a living.

With that much on the line, OPTIMA-sponsored pro anglers, like Edwin Evers, Kelly Jordan, Scott Suggs, Mark Menendez & others leave nothing to chance. They carry tackle for every scenario, they don't use products that don't work and they treat their equipment, including their batteries, like their careers depends on it, because they do. When it comes to their marine batteries, between trolling motors, power poles, fish finders and other electrical accessories, they push their batteries to their absolute limits every time they hit the water.

Whether you use OPTIMA marine batteries or some other brand, you can learn a lot from how these pros take care of their equipment. Almost as soon as they come off the water after a full day of fishing, they are looking for a place to fully-recharge their batteries, because they'll probably need to hit the water the next morning for another full day of fishing. If they are staying at a motel in a small town and sharing outlets with other anglers, it may take longer than normal to charge their batteries. They use the thickest gauge extension cords they can find with the shortest runs possible to plug their battery chargers into outlets and get the most current to their boats, as efficiently as they can.

Even if you're not a tournament pro or don't even use your marine batteries for fishing, you can maximize their reliability by keeping them fully-charged whenever possible. That means connecting your batteries to a battery charger as soon as you come off the water, to ensure they are fully-charged the next time you want to head out. We often hear of boaters who don't think to charge their batteries until the night before their next outing or even worse, don't realize they have a dead battery until their boat is in the water at the ramp and it won't start. That can ruin your entire weekend, but it doesn't need to be that way.

Regularly using a quality battery charger or maintainer can help maximize the performance, lifespan and reliability of your marine battery, regardless of the brand you choose. We're so confident this is the case, we will add a full year of warranty coverage to your OPTIMA BLUETOP marine battery (or any other OPTIMA battery), if you purchase your OPTIMA battery and an OPTIMA Digital 1200 battery charger from us at the same time.

It is a testament to the reliability of OPTIMA Batteries, that top pros trust OPTIMA BLUETOP marine batteries to deliver the power they need, when they need it, but what if you are considering another brand of batteries? We would offer this simple advice when shopping for a reliable marine battery- The best sign of a reliable marine battery might be an actual sign in front of the place that is selling it to you.

We've been in the battery business for a very long time we've watched many other brands come and go. Whether you are buying a marine battery from a big box retailer, an auto parts store or a local marina, they probably have a sign somewhere in front of their building. Selling batteries has probably been a big part of their business (or their only business) for a long time and you can rely on them to be available, should you ever need warranty service in the future.

If you are buying marine batteries online, find the physical address for the brand you are considering, before you make your purchase and take a look at it on Google Street View. OPTIMA's physical address is 5757 N Green Bay Ave, Glendale, WI 53209 and you can see the sign of our parent corporation (Clarios) out front on Google Street View. If the battery brand you are considering doesn't have a sign in front of their physical address, that should raise some serious questions for you- How long have they been in business? How long will they be in business after they sell you a battery? How much do they really know about the battery business or does their expertise lie closer to air fryers and electric toothbrushes?