What is Vintage Racing?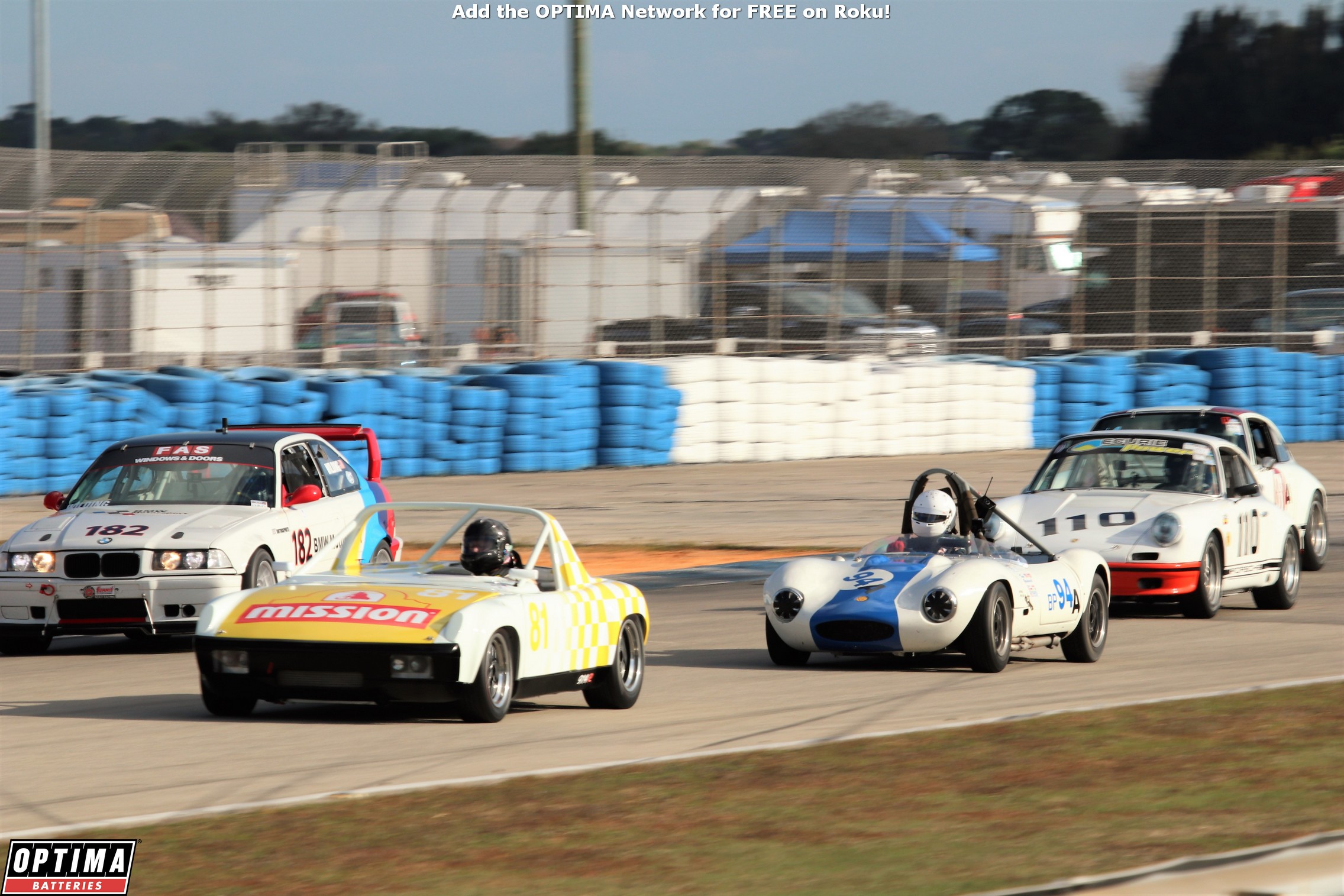 Events
Sponsor

OPTIMA Batteries

Location

Sebring, Florida
If you've ever tuned in to races like the 24 Hours of Daytona or the Brickyard 400, you may have wondered what becomes of those race cars, once they are replaced with the latest & greatest in racing technology? The answer for many of those cars is that they are sold to enthusiasts, who use them in vintage racing. Vintage racing is a unique form of motorsport, where legendary cars from Formula 1, NASCAR, IMSA, Trans Am and more converge on the same weekend to compete in a variety of classes.
The cars are driven primarily by amateur racers, but sometimes retired professional racers can also be found behind the wheel. Vintage racing is competitive, but not to the degree that these cars competed when they were professionally-campaigned. The prize money is nearly non-existent and the experience for both the racers and the fans is more about celebrating and preserving the past, than tearing off someone's bumper to make a pass and gain points.
One of the most-popular series for vintage racing is
SVRA
, which stands for
S
portscar
V
intage
R
acing
A
ssociation and this sanctioning body schedules vintage races at iconic tracks all over the country. OPTIMA Batteries is the official battery of SVRA and we always like seeing our batteries in use in these amazing machines. Even though they may not be racing for a $100,000 purse, these drivers and teams all make a significant investment just to compete in these races. The last thing they want to have happen is some kind of failure in their vintage race car, that prevents them from racing, so many of these racers count on the reliability of OPTIMA Batteries.
While one might expect "vintage racing" to encompass a specific era or have a specific cut-off in terms of how new the vintage race cars competing in this series might be, if you attend these races, you may see open wheel cars from the 1920s, all the way up to recently-retired race cars from the 21st century. The SVRA runs these cars in a variety of classes, to ensure open wheel cars compete together and Bugeye Sprites aren't getting passed by a Porsche GT3 Cup car running 80 mph faster.
Take a look at the gallery below to get a sampling of some of the vintage racing we enjoyed at a recent SVRA race at Sebring International Raceway and be sure to check out the
upcoming SVRA schedule
for a vintage race near you.