What Kind of Battery Does a Camaro Use?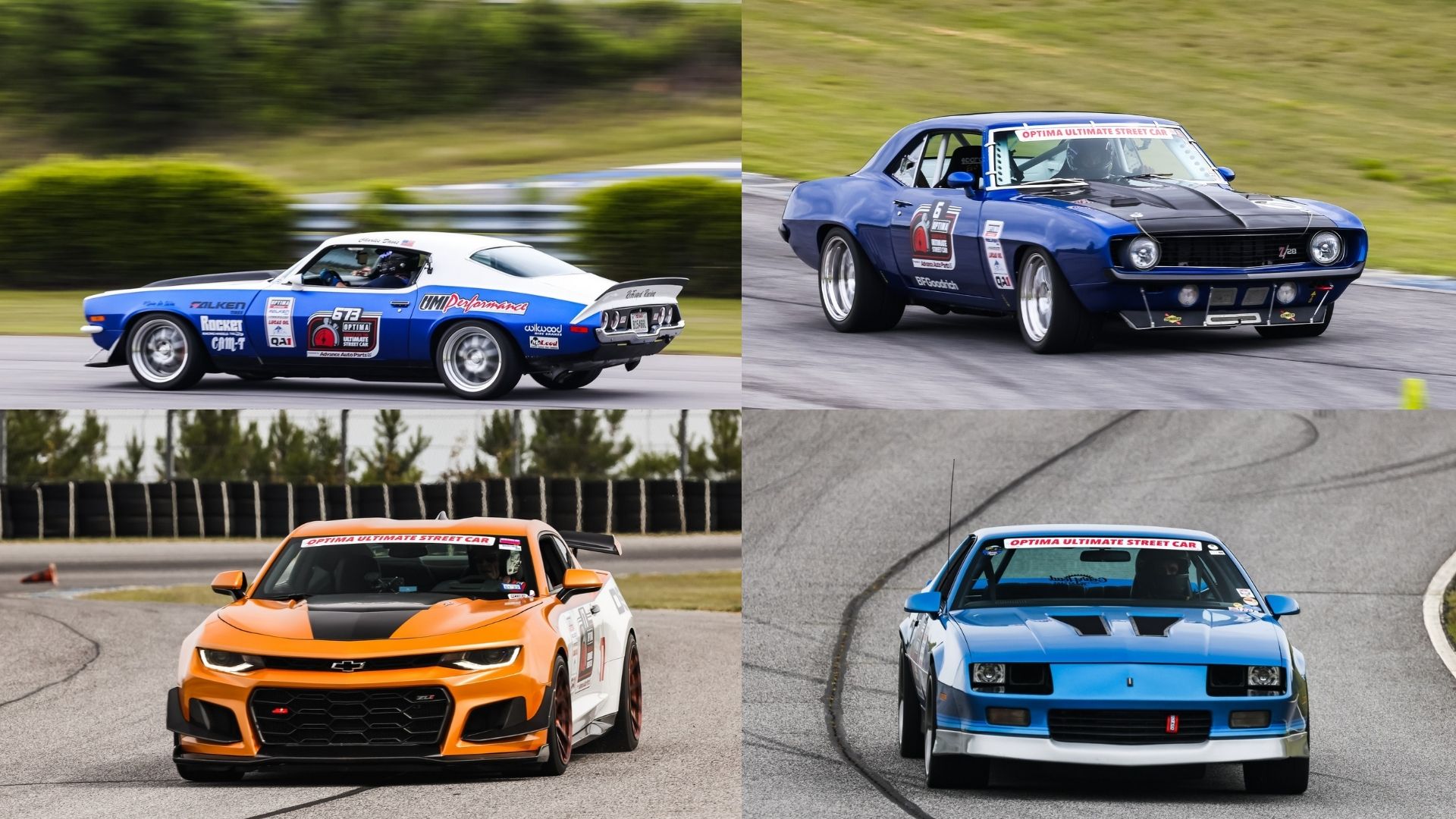 Cars
Sponsor

OPTIMA Batteries

Location

Lake County, FL
Chevrolet's Camaro is currently in it's sixth generation and Camaros have used a wide variety of batteries over the years to power an equally wide variety of engines, from smog-choked four-cylinder all the way up to big block V8s. So what kind of battery does your Camaro use? It depends on the production year and how the Camaro is equipped.
First Generation (1967-1969)

First generation Camaros from 1967 to 1969 had the luxury of being able to use a wide variety of batteries, regardless of the engine size. We'll use a 5.7-liter V8 to cite options in each generation, as that is one of the most-popular options in every generation, but the OPTIMA Batteries online fitment tool located at the top of each page (Find Your Battery) can help you identify all of your options for your specific Camaro, if it has a different engine. In a 1968 Camaro with the 350 (5.7-liter) V8, there are
seven different options
in four different sizes in both YELLOWTOPs and REDTOPS.
Second Generation (1970-1981)

Second generation Camaros from the 1970 through 1981 model years also had a wide variety of battery options. A 1978 Camaro with a 350 V8 (5.7-liter) has
five different options
in three different sizes in both REDTOPs and YELLOWTOPs.
Third Generation (1982-1992)

The third generation of Camaros from 1982 through 1992 saw GM narrow the focus significantly to batteries with side terminal connections (as opposed to the top) and the Group 75/25 was the go-to choice in this generation. For a 1988 Camaro with a 350 V8 (5.7-liter), there was just
a single option of the REDTOP Group 75/25
. While the 75/25 battery comes in both a YELLOWTOP and REDTOP, for the larger V8, GM recommends more cranking amps, which the REDTOP has over the YELLOWTOP. The YELLOWTOP 75/25 is a viable option for the smaller 5.0-liter V8, V6 or straight-4 options from the third generation.
Fourth Generation (1993-2002)

Camaros in the fourth generation continued the trend of focusing on the Group 75/25 batteries, although the next generation LT1s and LS1s could use either REDTOP or YELLOWTOP form as evidenced by the
fitment on a 1998 Camaro
.
Fifth Generation (2010-2015)

The engines got larger in the fifth generation of Camaros and the electrical demands and battery sizes followed suit. With OnStar onboard and a host of other modern conveniences, both the V6 and 6.2-liter V8-optioned Camaros stepped up to a significantly larger
H7 YELLOWTOP
. However, the larger LS7 will use the
slightly smaller H6 YELLOWTOP
.
Sixth Generation (2016-present)

The sixth generation Camaro saw a return of a four-cylinder option, as well as the 6.2-liter V8 in both LT1 (naturally-aspirated) and LT4 (supercharged) but
all of those engines (as of this writing) were using the H6 YELLOWTOP
.
REDTOP or YELLOWTOP?

For Camaro owners who could choose between the OPTIMA REDTOP or YELLOWTOP battery in their car, which one is the best option? If the Camaro is basically stock as it came from the factory, a REDTOP will be a great option. However, if the Camaro has been modified from an electrical perspective in any way, whether it has an aftermarket stereo, car alarm or underdrive pulleys, then a YELLOWTOP would be the better choice.
Either battery comes with a three-year free replacement warranty, but if your Camaro is not your daily driver, we would highly recommend regular use of a quality battery maintenance device. We're so confident this will maximize the performance and extend the lifespan of your OPTIMA battery, we'll extend your battery's free replacement warranty by a full year, if you buy your OPTIMA battery and a
Digital 1200 battery charger
from us at the same time.