What Type of Battery Does a Ford F150 Need?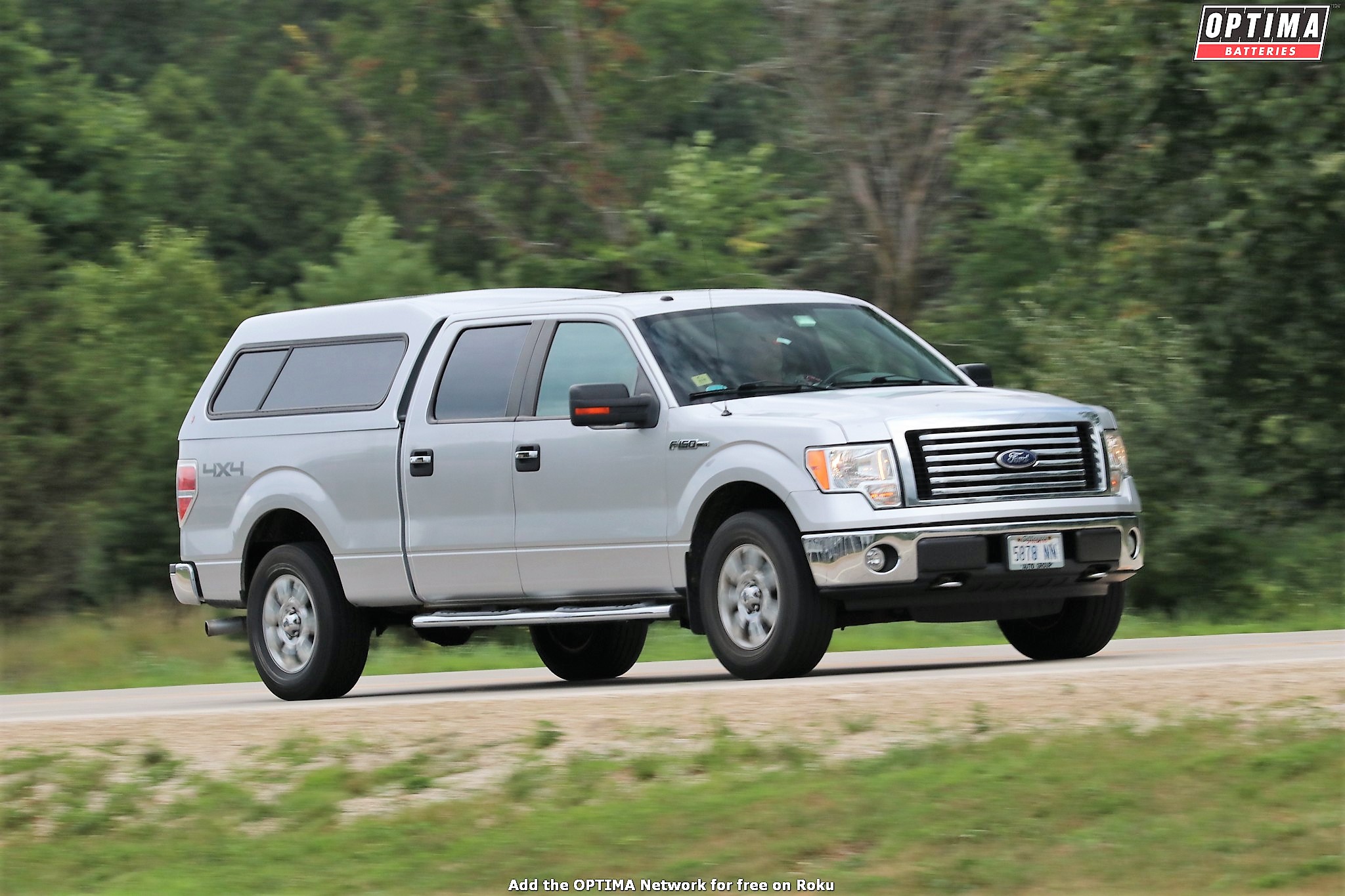 Trucks
Sponsor

OPTIMA Batteries

Location

Johnson Valley, CA
Just about every Ford F-150 on the road today came from the factory with a lead-acid battery in it. While batteries are being made better than ever, vehicles have never been more-demanding from an electrical standpoint than they are today. As a result, the battery in your Ford F150 is eventually going to need to be replaced. When that time comes, we hope you'll consider an OPTIMA Battery Upgrade.

Most newer F150 trucks (at least since the 2015 model year) use an H6 battery, for which OPTIMA offers a direct-fit upgrade in our DH6 YELLOWTOP. The one exception would be F150 trucks equipped with the Ford PowerStroke V6 diesel engine. Diesel engines tend to be more demanding for batteries, so larger sizes are typically used. In the case of the 3.0 diesel PowerStroke F150, the factory battery size is typically an H8 (also known as a Group 49). These batteries are most-commonly offered in flooded or AGM (including OPTIMA) designs and are often rated between 850 and 950 cold cranking amps.

While the OPTIMA DH6 YELLOWTOP is conservatively-rated at 800 cold cranking amps, we routinely load test them at more than 1,000 cold cranking amps and the larger DH7 YELLOWTOPs, which are conservatively-rated at 880 cold cranking amps test even higher. Newer Ford F150 batteries are typically held down in the battery tray with base hold downs located in the front and rear of the battery. The trays will accommodate the larger width of the H8 batteries, while also accommodating smaller width of either the DH7 or DH6 YELLOWTOP.

Flooded lead-acid batteries will typically be the least-expensive option, so if you are getting ready to sell or trade in your F150, that would be the smart choice. If you plan on holding on to your truck for a while, we'd strongly recommend upgrading to an OPTIMA DH6 or DH7 YELLOWTOP. Both batteries feature 99.99% pure virgin lead, which helps OPTIMA Batteries perform better and last longer than flooded lead-acid batteries, which typically use recycled lead.

Whatever battery you choose will see maximum performance and lifespan with proper voltage maintenance. All OPTIMA YELLOWTOP batteries are considered fully-charged at about 13.0-13.2 volts. We're so confident this is the case, we will add an additional year of free replacement coverage to your OPTIMA battery when you buy it from us, if you purchase an OPTIMA Digital 1200 battery charger at the same time.