Where Can You Score the Most Points in OPTIMA's Search for the Ultimate Street Car Series?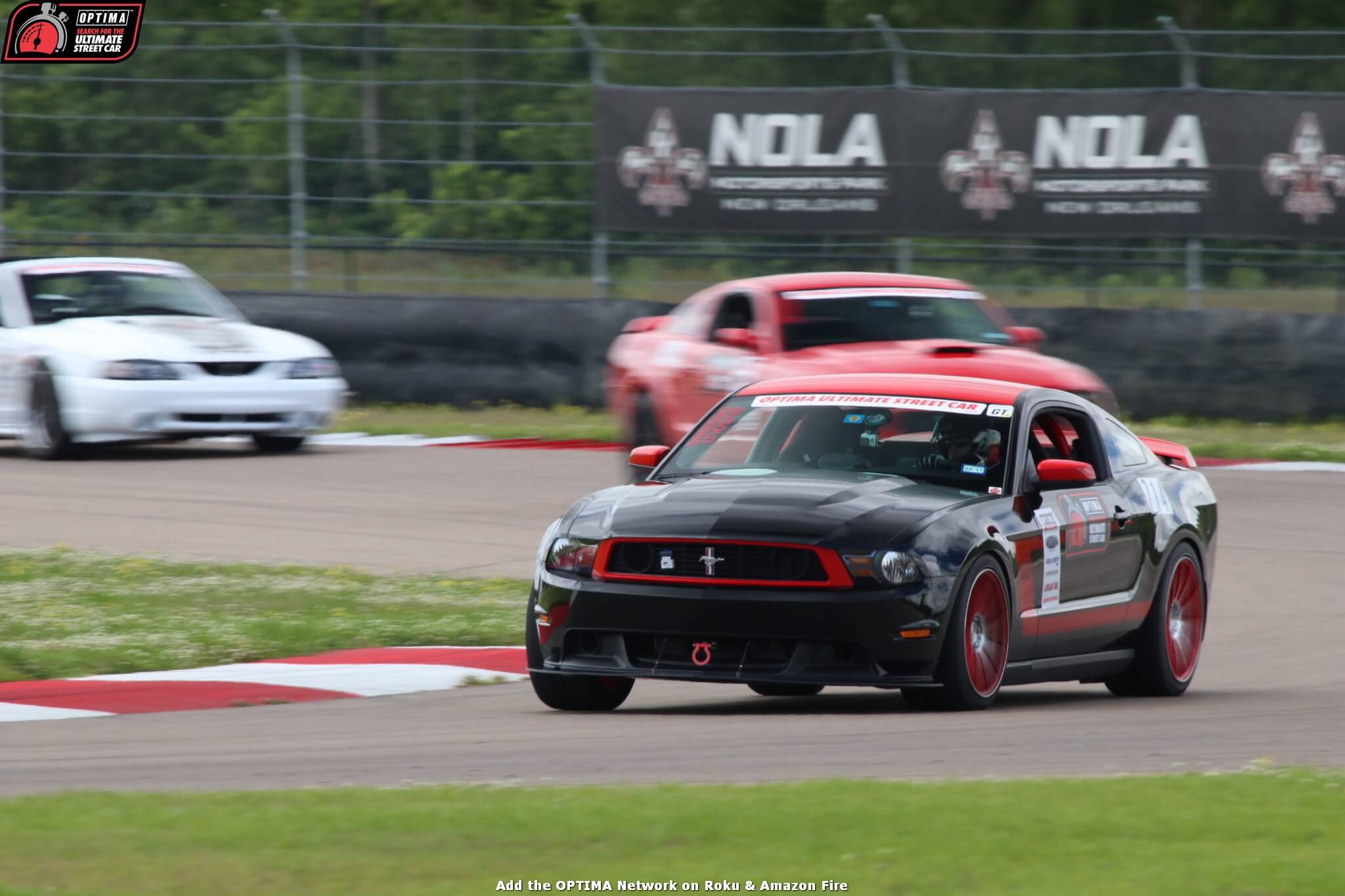 Ultimate Streetcar
Sponsor

OPTIMA Batteries

Location

Nationwide
Now that we're into 2018, as we look back on 2017, we found it to be an incredible year of growth and popularity for OPTIMA's Search for the Ultimate Street Car series. Pretty much every event sold out and for the first time in the history of the series, the loudest complaints from competitors were focused on "cheater tires" and how people who only run West Coast events have an easier time picking up points, than folks who run in the series East of the Rocky Mountains. The tire issue has been addressed in the rules for 2018, but is there truth to the suggestion that West Coast competitors had an easier time racking up points in the series (presumably at West Coast tracks)?

A quick look at the results from 2017 wouldn't suggest that is necessarily the case. While Rich Willhoff's Corvette only ran in the three furthest Western stops and did accumulate the most points in the series en route to his second consecutive Holley EFI GTL Class championship, he was actually unique in that regard. GTV Class Champion, John Lazorack III scored points at Las Vegas Motor Speedway (LVMS) and Auto Club Speedway (ACS), but he also made a trip Eastward and ran at Road America to clinch his title. RECARO GTS Class Champion, Austin Barnes, ran a similar schedule, taking his Viper to Pike's Peak International Raceway (PPIR), ACS and Road America. Neither GTC Class Champion, Scott Budisalich or Franklin Road Apparel GT Class Champion, Bryan Johnson, made any appearances at the Western events in 2017.

However, that perspective doesn't show the entirety of what transpires at events. Some competitors are chasing a championship, others are looking to punch their ticket to Vegas by winning a single event, others still are trying to get to Vegas by accumulating points over several events, while there are always a few folks could care less about any of that and are just out having fun (and sometimes eating up valuable points in the process). For example, New Jersey Motorsports Park (NJMP) had the lowest average score in the Holley EFI GTL Class of any of the seven events, which could suggest it was a really tough, competitive field. However, Feras Qartoumy's Corvette also had the second-lowest winning score of the season at NJMP, suggesting it didn't take as much to win that class at NJMP, as it did at other tracks.

The truth probably lies somewhere in the middle. Ken Thwaits broke early at NJMP, resulting in a very low score (194 points), which dragged down the average of what was already the smallest Holley EFI GTL Class field of the season (tied with NOLA & Las Vegas at nine entries). A smaller class could improve someone's odds of winning an invitation to the OUSCI, but if the rest of the class was stacked with very competitive cars, they might be better off running at an event with more GTL cars, that tended not to be as competitive (the size of the "Expert" run group designation is a strong indicator of the strength of a class/overall field).

In general, the average score of a class does offer a pretty good barometer of the overall strength of the field, even if there may be variances within individual classes. The OUSCI, with the largest field, all the champions and class winners, did have the lowest average score. When considering the average score in each class last season, the toughest tracks to accumulate points at were as follows (toughest to easiest)

1. NCM Motorsports Park
2. Pike's Peak International Raceway
3. Road America
4. Auto Club Speedway
5. New Jersey Motorsports Park
6. Las Vegas Motor Speedway
7. NOLA Motorsports Park

That would seem to suggest there wasn't really a West Coast bias, at least in terms of being able to accumulate points at events. However, as we indicated earlier, it really varies from class to class and track to track. The cars at NJMP in the Holley EFI GTL Class had their lowest point average of the season, but the GTC & GTV classes had their highest point average there. On the flipside, GTC cars had their lowest point average at PPIR, while Holley EFI GTL cars had one of their highest averages.

Some classes also had standout events, where a significant number of class entrants scored very well. For instance, all 22 of the Franklin Road Apparel GT Class entries at NOLA scored at least 300 points and eight scored at least 400. The RECARO GTS Class also had a strong showing at NOLA, where all 14 entries scored at least 300 points and eight of them scored at least 400 points.

However, the GTV Class didn't fare nearly as well at NOLA. While 11 of the 12 GTV entries scored at least 300 points, none scored 400 or more. The GTV Class did have a much better showing at NJMP, where 19 of 23 entrants scored at least 300 points and five eclipsed 400 points. However, as we mentioned before, NJMP was a tough event for Holley EFI GTL entries and they had a season-low of four cars eclipse the 400-point mark at that event.

Earning qualifying spots at events also ends up showing vastly different results, depending on the track. The winning score in the GTV Class at Road America was 479 points, but because it was the final qualifying event and so many cars in that field had already qualified, 365 points was enough to punch a ticket for Las Vegas (the next-lowest GTV qualifying score of the season was a 389 at NOLA and the other five qualifying scores were well north of 400 points).

The RECARO GTS Class was the toughest in which to win an entry to SEMA and the OUSCI at any event, as their lowest qualifying score of the season was 470 points at NOLA. That should give at least a few RECARO GTS competitors reason to consider dropping weight and moving into the Holley EFI GTL Class in 2018. They may end up with both a better shot at winning their way in at an event, like Road America, where 449 points got the job done (versus 475 in GTS), as well as having a better shot at accumulating more points throughout the season, if their car is lighter and potentially faster as a result. Once the fast guys in GTL grab their spots early in the season, things seem to open up quite a bit more as the season rolls on and meanwhile, everyone is presumably lighter, faster and collecting more points, than they would be in the RECARO GTS Class.

If we're talking about winning one's way to SEMA and the OUSCI, we have to mention the GTE Class for electric (no hybrid) vehicles. That still remains the easiest avenue to not only qualify for SEMA and the OUSCI, but also potentially win a Class Championship. There are currently only two vehicles entered in that class for 2018 and seven different qualifying events. While the GTC Class offered similar opportunities last season, 2018 registration for those classes and rule changes eliminating power adder restrictions and including some vintage vehicles, has already resulted in significantly larger fields in that class, as well as several new entries coming into the mix. The following is the percentage of competitors, who qualified for SEMA and the OUSCI in 2017, based on the number of entries in each class:

GTE 100%
GTC 50%
GTL 35%
GTV 26%
GTS 24%
GT 14%

As we mentioned before, GTE is still the hot ticket in 2018 and likely to repeat at 100% of entries. GTC is likely to decline, but still be ahead of the other classes, although it will be interesting to see if it swaps positions with the Holley EFI GTL Class. GTV had the highest number of entrants in 2017, followed closely by the Franklin Road Apparel GT Class, but a far greater percentage qualified for the OUSCI. That leaves the RECARO GTS Class as one of the largest classes and most-difficult in which to qualify for the OUSCI.

However, if the tracks in 2018 hold form to 2017, NOLA Motorsports Park and Auto Club Speedway could both be great opportunities to score points and possibly even qualify for the SEMA and the OUSCI and they still have space available, so sign up today!