Where is King of the Hammers Located?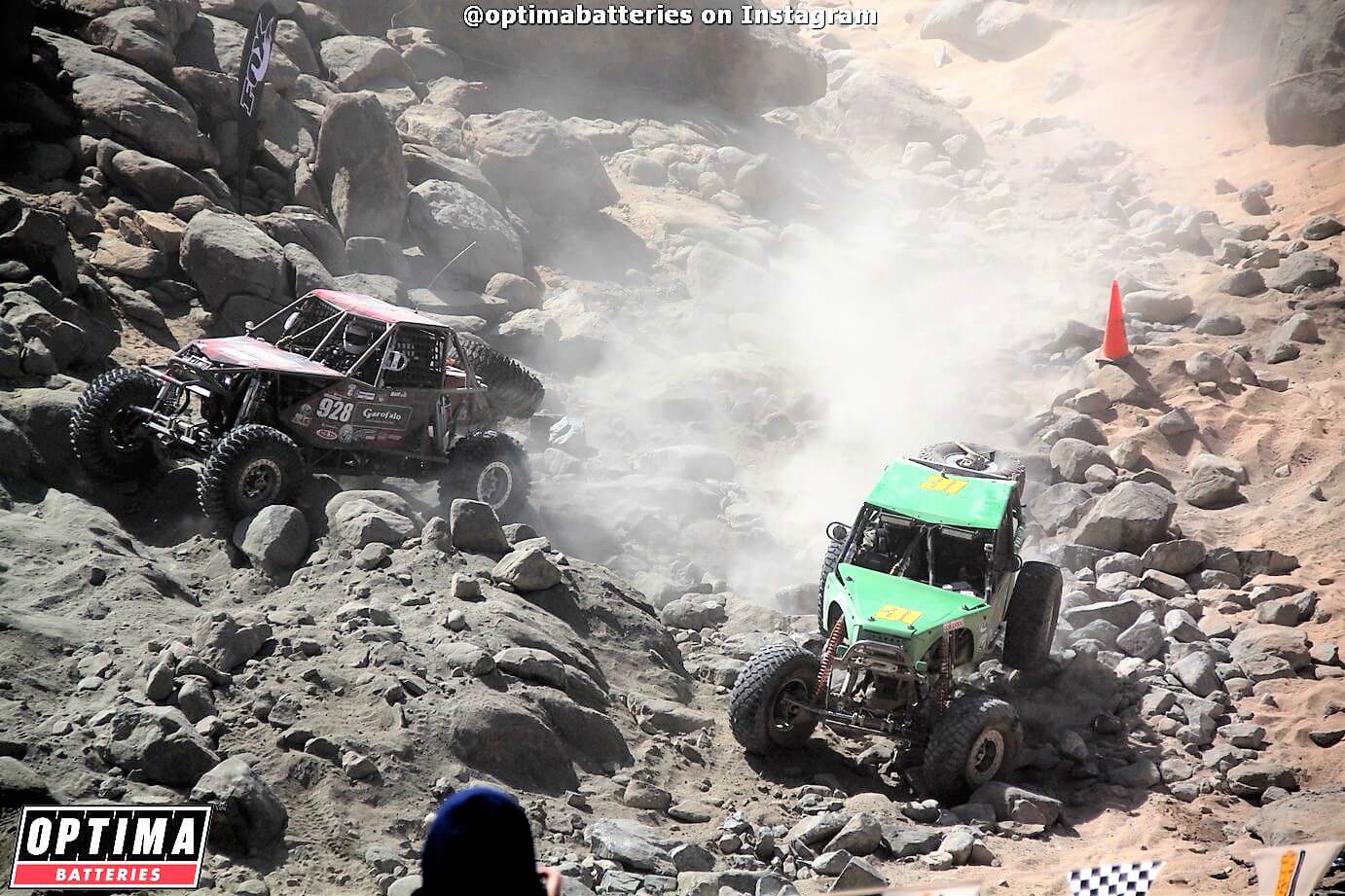 Events
Sponsor

OPTIMA Batteries

Location

Johnson Valley, CA
Everyone knows the Progressive King of the Hammers powered by OPTIMA Batteries is the world's toughest one-day offroad race, but where exactly is it located? If we told you the Mojave desert, that probably wouldn't narrow down your search much, because the Mojave covers almost 48,000 square miles in four different states. A more precise location or at least a starting location would be a place called Hammertown.

Most days of the year Hammertown doesn't even exist, but in the months leading up to the King of the Hammers, a city is created out of nothing on the Means Dry Lake Bed in the Johnson Valley Off Highway Vehicle area. The pits are located in Hammertown, as well as the start and finish line and the qualifying course is generally somewhere within view of Hammertown. There's also about 60,000 people camping out there during the King of the Hammers.

Highway 247, also known as Old Woman Springs Rd, intersects with Boone Rd and that's really where the roads come to an end. It's really easier to find than it sounds, as Hammertown is located on Google maps, even when nothing is there but dirt and sand. If you're coming to King of the Hammers, know that it isn't your typical motorsports event. Some have called it "The Burning Man of Offroading" and that description has some truth to it. The nighttime activities are pretty wild and multi-colored LED whip antennas zip around the landscape all night long. Stuff breaks, people get lost and it can turn into chaos if you're not prepared.

So how do you prepare? Bring everything you'll need with you, except maybe for a bathroom. Hammertown does have a "blue lagoon" of porta-potties. There are also some food vendors, but bringing your own eats isn't a bad idea. What about lodging? Don't even think about getting a hotel room. The nearest motel is probably 40 minutes away and even though you're in the middle of the desert, when 60,000 other people show up, you're definitely going to be dealing with traffic. Camping is a popular option for just about everyone and bring some firewood, because there's none laying around in the desert and because it can get really cold at night (and during the day). A generator and plenty of water is also a good idea.

Bringing a capable four-wheel drive vehicle is also a good idea, although not mandatory. We've seen BMW sedans and other unusual sights in Hammertown, but if you want to venture out much further than that, you'll want something with some ground clearance and the ability to navigate unstable (sandy & rocky) terrain. So where do you get spectator tickets, camper passes and more information? Right here. Check out the photo album from the 2016 King of the Hammers below and we'll see you in Hammertown!