Where is Water Skiing Popular?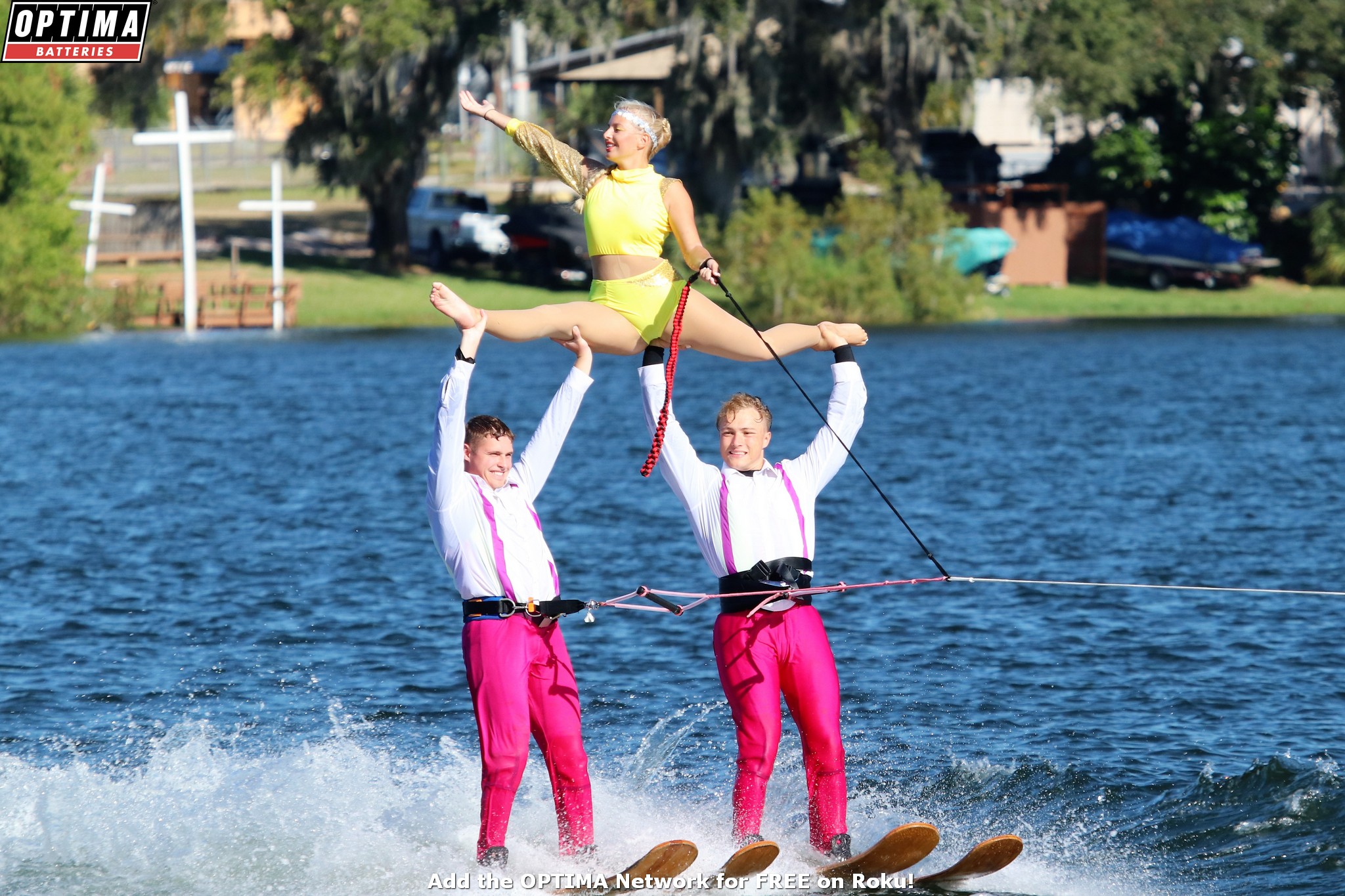 Marine
Sponsor

OPTIMA Batteries

Location

Winter Haven, FL
Water skiing may have originated on Lake Pepin, in between Minnesota and Wisconsin, but it has subsequently spread all over the world. Wisconsin remains the undisputed epicenter of show skiing, with more ski shows in that area, than anywhere else in the world, but the warm weather in Florida has turned that state into the hub of year-round waterskiing.

Even though waterski shows litter the Upper Midwest, the 2022 IWWF International Water Ski Show Tournament was recently-held in Winter Haven, Florida, which bills itself as the "Water Ski Capital of the World." It made sense to hold it there, since the tournament took place in October and even though the lakes aren't frozen yet in Wisconsin, everyone would much rather be skiing in Florida in October, plus flights to Orlando are probably cheaper than flights to Madison or Milwaukee, Wisconsin.

To demonstrate the worldwide popularity of water skiing, teams from five different countries attended the IWWF International Water Ski Show Tournament, including Canada, Sweden, Germany, the United States and Belgium. The United States team won the tournament, assisted in part by OPTIMA's own Craig Planton, but we're sharing a photo gallery below of the Belgium team. Why Belgium? Alphabetical order is really the main reason, but also to highlight the international appeal of waterskiing.

If you're interested in learning more about the Belgian team, check out their website. The 2023 IWWF International Water Ski Show Tournament will once again be held in Florida, although this time at Jack Travers' Water Ski School in Groveland, Florida. We hope to get more photos up from this iconic event soon, so stay tuned and don't forget, OPTIMA makes great BLUETOP marine batteries for ski boats!