Who else wants to drive 100 mph on a highway...legally?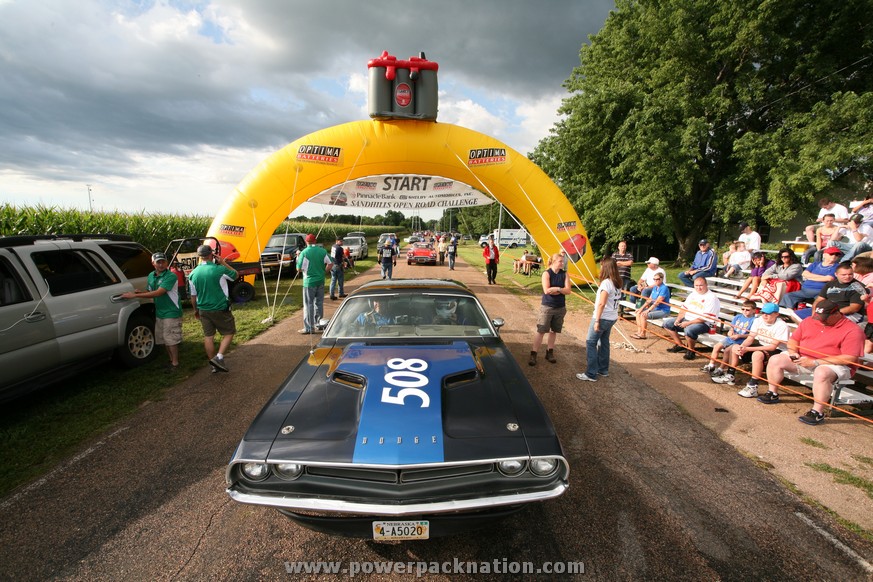 Events
Sponsor

OPTIMA Batteries

Location

Arnold, NE
The thought probably pops into our heads more often than we realize. We see a straight stretch of road and no other cars in sight and we think about putting the hammer down until we hit the horizon. What stops us? We hope good judgment is a factor in that decision-making process.
Speeding on public roads is obviously inherently dangerous and against the law, but what if it was legal? There is no "what if" when the Sandhills Open Road Challenge is taking place in Arnold, Nebraska. OPTIMA Batteries will once again be on hand to enjoy the festivities at the greatest little road race most folks have probably never heard of.
Arnold, Nebraska is tucked right in between "nowhere" and "I have no idea where," which makes it a perfect location for an open road race. The entire town gets behind this event and it should be added to every gearhead's bucket list. We sponsor this event every year and we look forward to a great time every year.
The Sandhills Open Road Challenge is a qualifying event for the 2012 OPTIMA Ultimate Street Car Invitational, presented by K&N Filters and Royal Purple Synthetic Oil. That means at least one car (and probably more) will be getting invited to display their car at SEMA later this year and compete for the title of the Ultimate Street Car, which will be filmed for broadcast on TV. This year's event is sold-out, but if you'd like to make a qualifying event for the 2012 OUSCI, please visit this website for all the details.