Who is Authorized To Sell OPTIMA Batteries?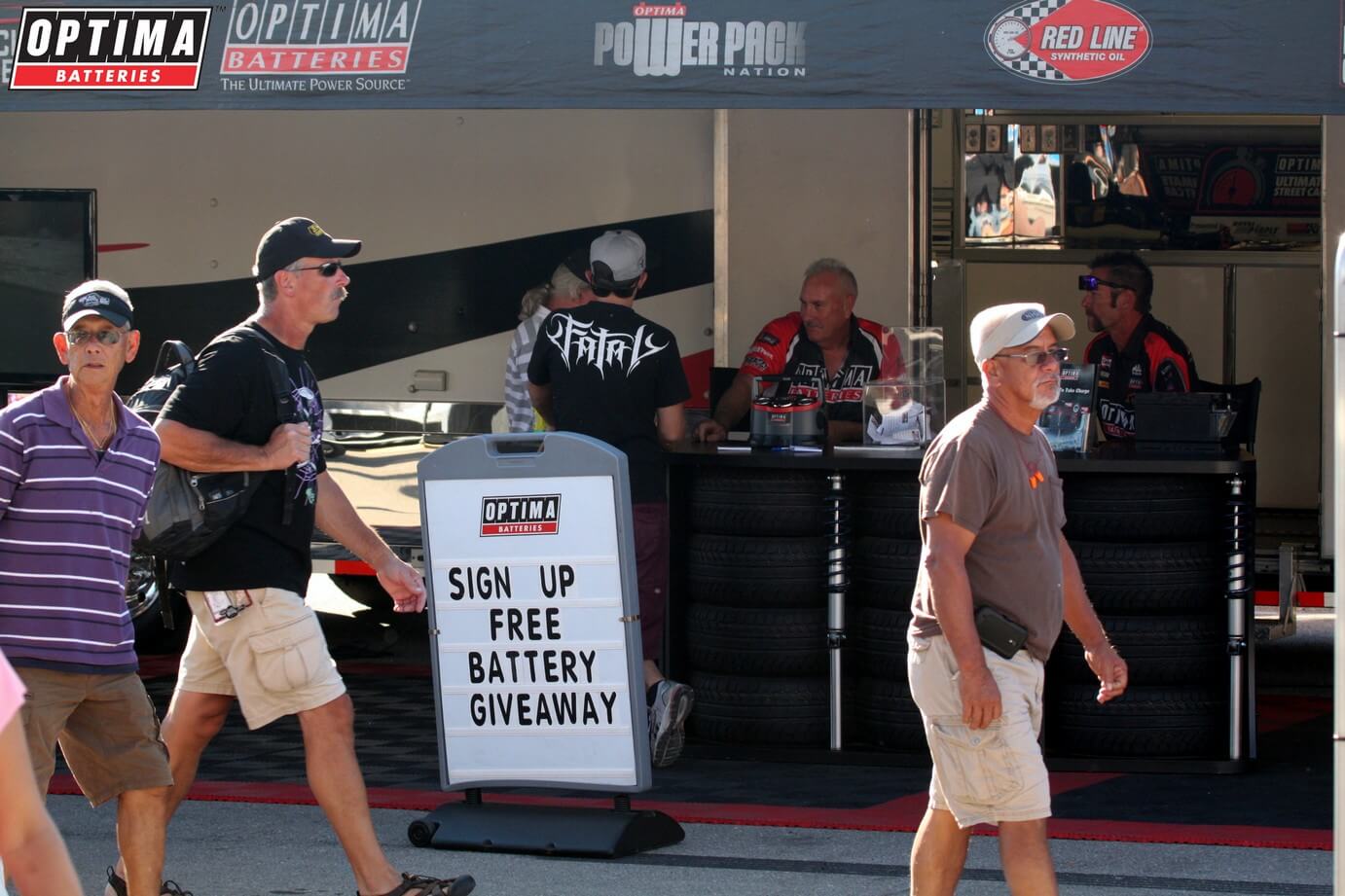 Tips & Support
Sponsor

OPTIMA Batteries

Location

Milwaukee, WI
Did you know OPTIMA Batteries are the most-widely available AGM aftermarket battery in the world? With such widespread availability, not to mention so many people selling things online, we are often asked the question of who is actually authorized to sell new OPTIMA batteries. The list is far too long for us to post here and we'd probably get in trouble if we forgot a few hundred retailers, but the short answer is a lot of retailers are authorized to sell and service our products.
If you would like to find the nearest brick & mortar OPTIMA retailer to you, just go to our retail finder on our home page and enter your zip code to get plenty of options. Does this mean that anyone else selling our products, who isn't in our retail finder, isn't an authorized retailer of OPTIMA products? Absolutely not!
There are thousands more retailers, both online and in brick mortar locations, who are also authorized retailers of our products. So how can you tell if the seller you are looking at is authorized to sell our products? Authorized retailers will confirm to you before making a purchase, that they will adhere to & honor the OPTIMA Warranty Policy on all products they sell. If you can't find someone to talk to about warranty coverage before you purchase a product, chances are you won't be able to find anyone after you purchase a product either.

All OPTIMA battery, charger and maintainer resellers on eBay, Craigslist, Facebook, Gumtree, Offerup, Amazon or Wal-Mart 3rd parties (unless it is SHIPPED & SOLD by Amazon or Wal-Mart) and any other online marketplace platforms ARE NOT authorized resellers of the OPTIMA family of products. This includes an individual in Hawaii, who goes by the aliases of "JR" or "Tommy," whose phone number ends in 5959, an individual in Florida named "Zachary," whose phone number ends in 0801 and David Gravely of New Port Richey, Florida, who operates out of a rented mailbox under the aliases of "US19Parts" and "DBG Ventures." Off Road Warehouse is also not an authorized OPTIMA Batteries retailer.

Customers who decide to purchase OPTIMA products from any such marketplace/website/individual would be purchasing from unauthorized resellers. Unauthorized resellers have not been approved by OPTIMA Batteries and therefore do not conform to our strict product handling & customer service requirements.

This means that such marketplace resellers may be selling aged inventory, damaged or used products and/or may be using unapproved packing for shipping. It also means that should you have a service need or warranty claim, they will not provide adequate support. Receipts from marketplaces that have sales dates outside of 180 days of the date of manufacture will not be acknowledged as proof of purchase of a new battery. All OPTIMA Authorized resellers are required to honor the entire warranty period of whatever product is purchased from them. Marketplace resellers who are not authorized retailers, will refer your service needs to someone else. OPTIMA values one on one communication via phone and email and a phone option is a requirement of all authorized resellers. Buyers beware, resellers on Craigslist, eBay & other such sites do not promote this type of communication.

If you'd rather not take a chance on an unknown internet retailer, you can always order factory-direct.