World's Fastest Farmer?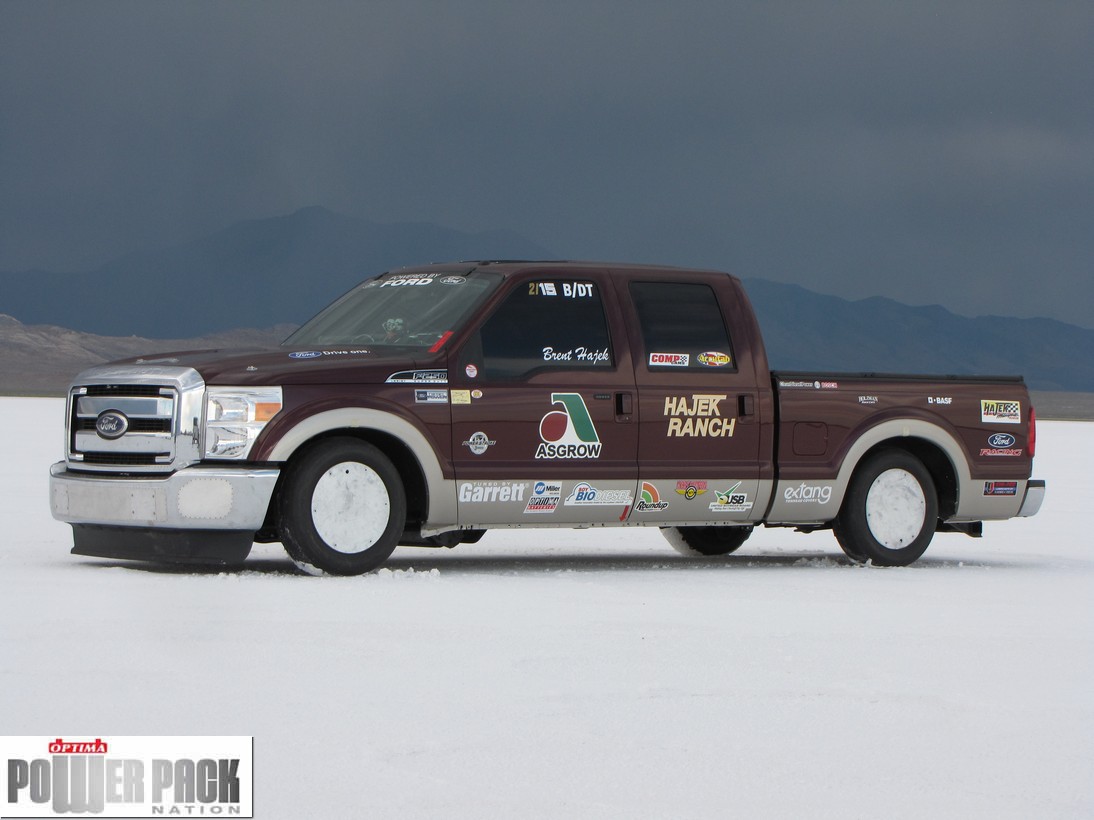 Trucks
Sponsor

OPTIMA Batteries

Location

Bonneville, UT
OPTIMA receives dozens of sponsorship requests every week. However, it's not very often that we receive a request from a farmer, who is looking to set land speed records in his pickup truck. How could we
not
sponsor such a request?
As it turns out, Brent Hajek is a bit more than just a simple farmer looking to drive fast in his Ford F-250. However, Brent's truck isn't that far removed from the way it was when it rolled off the assembly line. The side mirrors are gone, but there are no significant aero modifications on this truck.
The end result is not one, but two land speed records. The first came when Brent ran more than 167 mph on diesel fuel from the local truck stop. The second record came on B20 biodiesel, when Hajek made a pass at Bonneville of 182 mph.
Brent claims there was more left in the truck on that pass and even though his Ford has similar aerodynamic properties to a large brick, we think he may be able to hit 200 mph.
If you'd like to learn more about Brent's truck and his amazing records, check out the latest issue of My Ford magazine or watch this incredible YouTube video.