World's Fastest Mercedes-Benz and other OPTIMA Batteries-Powered Cars Featured at SEMA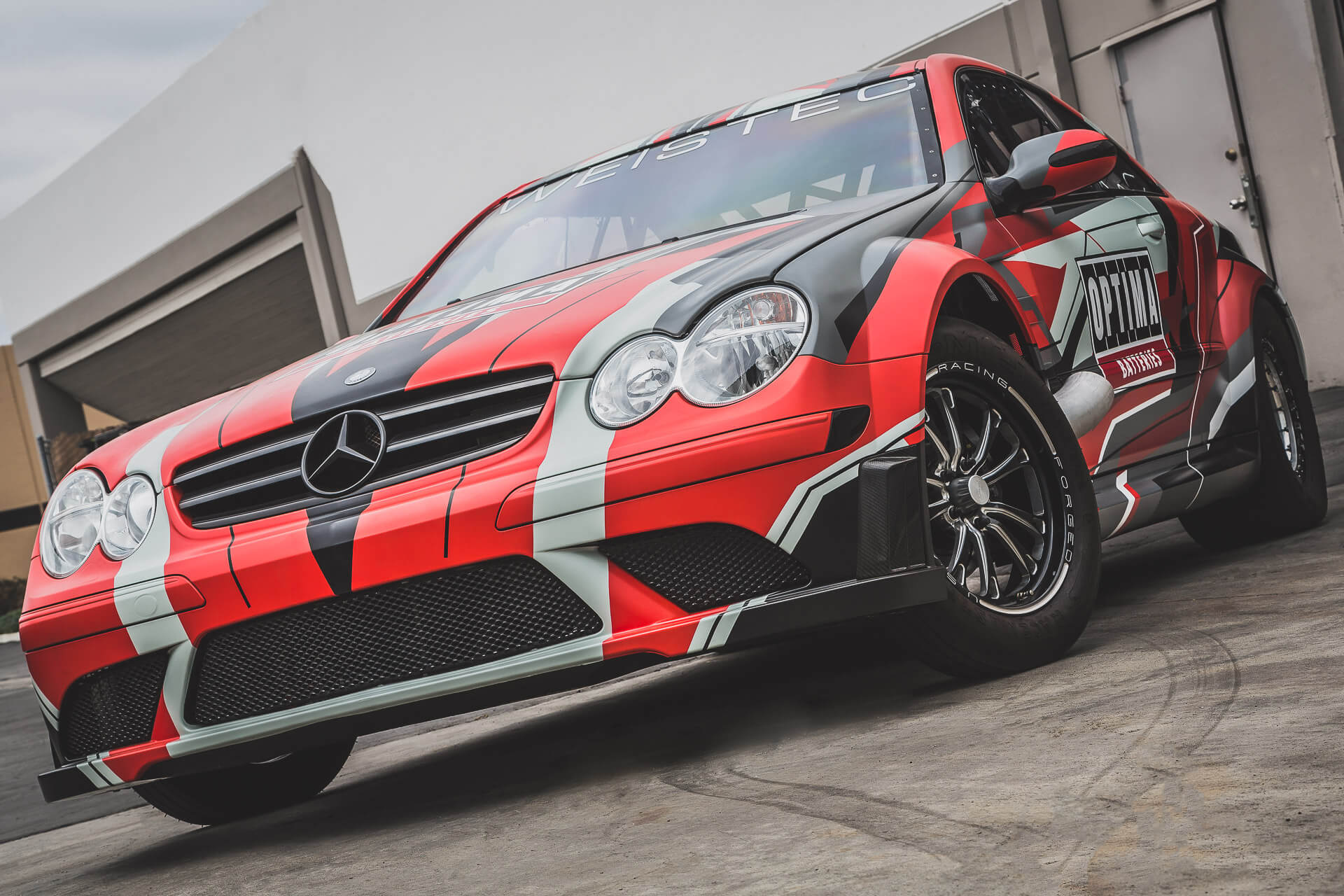 Events
Sponsor

OPTIMA Batteries

Location

Las Vegas, NV
OPTIMA Batteries, a global leader in high-performance automotive and marine batteries and digital battery chargers, invites 2018 SEMA attendees to visit the OPTIMA Batteries booth #20323 (Central Hall).
The OPTIMA Batteries booth will be jam packed full of vehicles including Porsches, Mercedes-Benzes, Mitsubishi and Mercury. In addition to one-on-one access with industry professionals, OPTIMA Batteries will be sharing new product concepts.
"The collection of vehicles in our booth this year highlights the versatility of the OPTIMA Batteries brand and our product portfolio," said Cam Douglass, director of marketing, OPTIMA Batteries, Johnson Controls. "We'll also be sharing new innovations and concepts around battery accessories that will elevate OPTIMA's position as The Ultimate Power Source."
Vehicles and their builders at the builders in the OPTIMA Batteries booth include:
Mercedes-Benz models (Mike Weiss of Weistec Engineering)

Mike and his team at Weistec Engineering will be debuting the next generation world's fastest Mercedes-Benz, a 2008 CLK63 AMG, which is set to run in the upcoming 2019 drag race season as well as the world's fastest minivan – a Weistec tuned 700 horsepower Supercharged 2007 Mercedes R63. Weistec Engineering, holds the current world record for the fastest Mercedes-Benz and can speak to how they build these vehicles powered by OPTIMA Batteries. Learn more about the drag vehicle here.



Collection of Porsches (Betim Berisha of BBi Autosport)

Betim Berisha and his team will have three Porsches in the OPTIMA Batteries booth, including a racecar that will be debuted and displayed alongside BBi tuned 2019 GT2RS and 2019 GT3RS. The factory built racecar has been tuned specifically for the 2019 Pikes Peak International Hill climb. Betim can tell you about his plans for the 2019 climb as well as talk about his full collection of 911 Porsches.



2006 Mitsubishi Evo IX (Ken Thwaits of Franklin Road Apparel)

As the defending champion of the 2017 OPTIMA Ultimate Street Car Invitational, Ken can share his tips and tricks for success in the Search for the Ultimate Street Car series as well as how he has modified his vehicle to win. Learn more here.



1949 Mercury Coupe (Jonathan Ward of ICON)

As part of his Derelict vehicle series including sophisticated all-electric drivetrain, Jonathan Ward will be available to share the details of this unique project build.



'69 Mercury Cyclone (Randy Johnson of D&Z Customs LLC)

This pro-touring muscle car was built by Randy Johnson of D&Z Customs, a long-time competitor in OPTIMA's iconic street car series. It debuted at the Road America event in early October and is taking on competitors at the OPTIMA Invitational following the SEMA Show.
OPTIMA Batteries Ambassador James Clay, president and founder of BimmerWorld, will be in the OPTIMA Batteries booth to discuss the newest battery, the OPTIMA YELLOWTOP with DIN fitment. OPTIMA Batteries Ambassadors Courtney Hansen and Troy Ladd, of the new television show "The Ride That Got Away", will be signing autographs in the OPTIMA Batteries booth on Tuesday between 1pm and 3pm. David Freiburger, Mike Finnegan and Steve Dulcich of Roadkill are also scheduled to sign autographs in the OPTIMA Batteries booth on Tuesday afternoon from 3pm and 5pm.
Several other OPTIMA Batteries Ambassadors will be showcasing their builds across the SEMA Show floor including, Dave and Dom Tucci, of Tucci Hot Rods, displaying a 2019 Ford Mustang EcoBoost at the Ford Booth, and Neil Tjin, of Tjin Edition, who will also be displaying his custom EcoBoost with Ford.
Many other OPTIMA Battery-powered, Invitational competition vehicles will be featured in OPTIMA Street Car Alley, located between the Westgate Hotel and LVCC North Hall. Many of OPTIMA Brand Ambassador Ken Lingenfelter's motors are featured in OPTIMA Street Car Alley.
Following the SEMA Show, the OPTIMA Search for the Ultimate Street Car Invitational (OUSCI) will return to the Las Vegas Motor Speedway on Saturday, November 3rd, and Sunday, November 4th. Vehicles from the SEMA Show floor have the chance to be selected for a Golden Ticket to participate in the event. Up to ten Golden Ticket winners will be announced at the press conference on Thursday, November 1st, at 1 p.m. at the OPTIMA Batteries booth.
Spectators are invited to experience the OUSCI and fans who are not in attendance can watch the TV series covering the event free, anytime on the OPTIMA Network on Roku.