A HISTORY OF INNOVATION
With a 40-year history of technological innovation and engineering, OPTIMA® products offer unstoppable power for extreme enthusiasts and others who require THE ULTIMATE POWER SOURCE. In the 1970s, OPTIMA Batteries introduced the first maintenance-free lead acid batteries for commercial and military use and the first high‐performance AGM automotive batteries. OPTIMA innovation didn't stop there.
OPTIMA revolutionized the industry with the introduction of its unique SPIRALCELL TECHNOLOGY® as well as developing its first digital battery charger and maintainer. In 2017, OPTIMA added even more sizes to its product line with the introduction of two DIN fitments (H6 & H7). These new DIN sizes bring the best-in-class material purity enthusiasts expect from OPTIMA Batteries to flat-plate AGM construction.
Look for the distinctive OPTIMA SIX PACK™ shape to get THE ULTIMATE POWER SOURCE every day, everywhere.
AGM (ABSORBENT GLASS MAT)
Sealed absorbent glass mat (AGM) batteries like OPTIMA® Batteries do not spill, sulfate or degrade like flooded batteries do. AGM design holds the electrolyte in suspension while keeping it in constant contact with the active lead material on the plates. This results in higher efficiency when both discharging and recharging.
AGM design offers lower internal resistance and greater plate area, which provides superior starting power, the ability to recharge much faster and higher voltage characteristics during discharge.
KEY BENEFITS:
Impressively high cranking characteristics in a small battery
Higher charge acceptance during AGM battery charging
Sealed maintenance-free design
Virtually spill-proof
Shock and vibration-resistant
More power per pound as compared to standard batteries
Long service life
OPTIMA® ORANGETOP™ LITHIUM BATTERY
Our latest innovation, the OPTIMA® ORANGETOP™ with HYPERCORE LITHIUM™ TECHNOLOGY is revolutionizing power, performance and reliability for powersport enthusiasts. Designed and tested to be the top-performing option in the lithium category, the OPTIMA ORANGETOP utilizes long-lasting, reliable HYPERCORE LITHIUM TECHNOLOGY to ensure there's no drop in power, even in the most extreme conditions.
OPTIMA® ORANGETOP™ FEATURES
Quad terminals for more fitments and easier installations
Six (6) different sizes to fit 95% of all powersport vehicles
Lightweight and compact design
Patented OPTIMA® POWERLINK™ system for convenient control, status and charging of your OPTIMA ORANGETOP battery. Super-bright LEDs clearly communicate the condition of your battery
OPTIMA® CPR™ automatically disconnects your battery from parasitic loads and reserves enough power to start your ride

A rating of IP67 against dust and water intrusion



Enhanced Battery Management System (BMS) that automatically monitors, protects and controls all battery parameters
KEY BENEFITS:
HYPERCORE LITHIUM™ TECHNOLOGY provides reliable starts and powerful performance
Patented OPTIMA® POWERLINK™ for convenient battery control, status and charging
OPTIMA® CPR™ automatically disconnects your battery from parasitic loads and reserves enough power to start your ride
Advanced microprocessor-controlled battery management system (BMS) monitors and controls all functions automatically
Quad terminals for more fitments and easy installation
PUREFLOW TECHNOLOGY™
The new OPTIMA® YELLOWTOP® is a true dual-purpose battery, delivering ultimate starting power and deep-cycling in one complete package; bringing the OPTIMA YELLOWTOP power to today's vehicles. All OPTIMA batteries are constructed from the highest-quality materials including 99.99% pure lead.
OPTIMA PUREFLOW FACTS:
The new OPTIMA YELLOWTOP has been engineered with 99.99% pure lead, highly compressed radial grids and a direct-path cast-on strap to deliver robust power, extreme recharge and unsurpassed performance.
99.99% pure lead in highly compressed radial grid plates provide resistance to damage from vibration and corrosion
OPTIMA proprietary AGM flat-plate technology features ultra-thin fibers woven into each highly compressed plate, increasing plate count and surface area, which ultimately maximizes the power and significantly extends the life of the battery.
The exclusive direct-path cast-on strap establishes a direct connection between power cells, reduces internal resistance and maximizes the flow of energy, which provides faster cranking power and higher cold-cranking amps.
SPIRALCELL TECHNOLOGY®
The heart of OPTIMA® SPIRALCELL TECHNOLOGY is a series of individual spiral-wound cells composed of two pure (99.99%) lead plates coated in a precise coating of lead oxide. This breakthrough in battery design delivers more power and consistently outperforms conventional flat-plate batteries.
OPTIMA SPIRALCELL FACTS:
Each lead plate is manufactured as a continuously cast strip that maintains critical thickness tolerances
The two plates get a proprietary separator (this key component is actually made of a micro-fiberglass blend that feels like fine cotton) that performs two critical functions: keeps the two plates from touching, and holds the electrolyte in a uniform suspension
The unique manufacturing process of spiral winding continuous lead plates is far more precision-controlled and expensive than building traditional flat-plate AGM batteries. Custom automated cell-winding machines are required to maintain the close tolerances required to maintain quality and performance
Each completed SPIRALCELL ends up looking somewhat like a precisely wound "jelly roll." Critical tolerances, temperatures, humidity and automated processes are maintained and constantly monitored
OPTIMA batteries' precision-molded cylindrical cases are manufactured to such tight tolerances that only virgin polypropylene can be used. This ensures perfect and uniform compression once the SPIRALCELL is inserted and also avoids any potential contaminants or impurities from pre-used plastic
12-volt OPTIMA batteries are made of six SPIRALCELL cells, each having a fully charged open circuit voltage of 2.2 volts for deep-cycle batteries and just over 2.1 volts for starting batteries OPTIMA has built more than 100 million individual spiral cells since the early 1990s. No one knows how to build the highest quality and best-performing spiral-wound batteries better than OPTIMA.
SLI STARTING BATTERY VS. DEEP-CYCLE BATTERY
Starting Lighting Ignition (SLI) batteries excel in high-start output where only light surface cycling takes place. The deep-cycle battery is designed for applications that require deep, repetitive amperage drain, like trolling motors, electric wheelchairs, RV house power and in-start applications where the system load exceeds the alternator output for short durations.
SLI batteries are typically used for short bursts of power, such as starting your engine or running light electrical loads. They also supply extra power when the vehicle's electrical load exceeds the supply from the charging system (alternator) and act as a voltage stabilizer in the electrical system, evening out voltage spikes and preventing them from damaging other components in the electrical system.
High-performance car audio and emergency vehicle applications are examples of system load exceeding the alternator output. When the engine idles and the alternator output drops, the deep-cycle battery can continue to support the load with high current and then recharge fast when the engine speed and alternator output increase. Each time this happens, it is a cycle, and this can occur throughout the vehicle's workday. Public safety vehicles, as well as commercial fleet delivery vehicles and vehicles with added aftermarket accessories find that the OPTIMA Deep-Cycle is the solution to overloaded systems. Boats requiring a deep-cycle marine battery can benefit from the use of the OPTIMA BLUETOP as a dual-purpose battery.
ORANGETOP™
The ORANGETOP™ with HYPERCORE LITHIUM™ TECHNOLOGY is bringing OPTIMA® power, performance and reliability to powersport vehicles. This vibration-resistant lithium battery is a lighter weight option that provides the power and reliability you've come to expect from OPTIMA®. The ORANGETOP™ also comes equipped with our patented OPTIMA® POWERLINK™ system that provides convenient battery control, status and charging.
Button Text :
Buy Orangetop
Button URL :
/products/orangetop/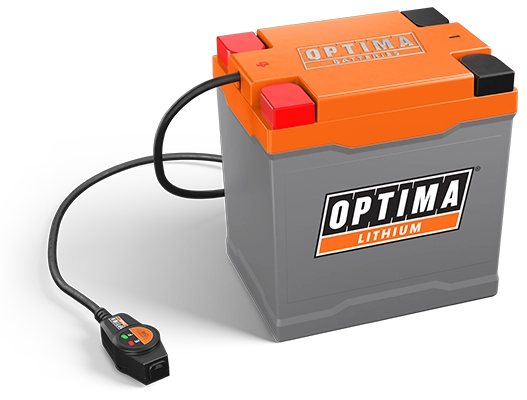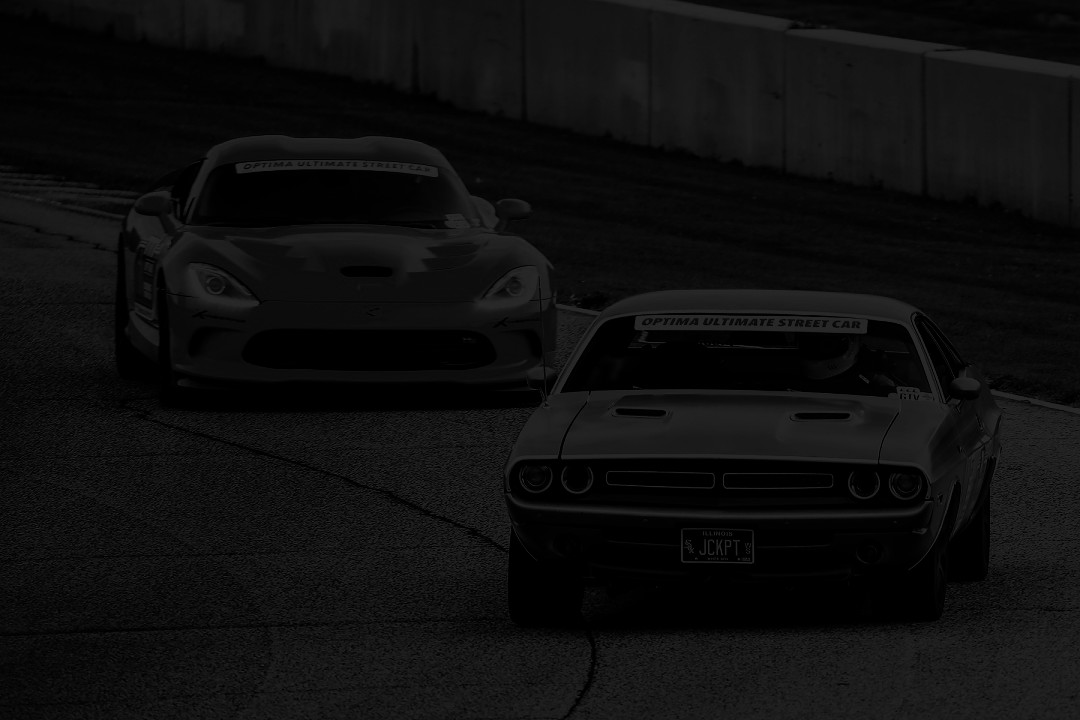 Product Page :