2011 OPTIMA Ultimate Street Car Invitational Gallery One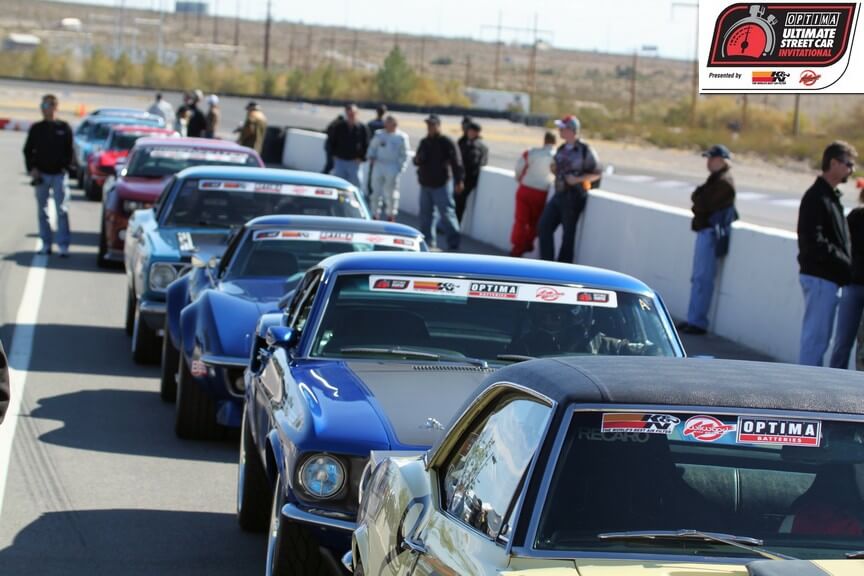 Ultimate Streetcar
Sponsor

Location
The 2011 OPTIMA Ultimate Street Car Invitational, presented by K&N Filters and Wilwood Brakes saw a field full of iconic names in the Pro-Touring community and beyond. Mark Stielow came back to defend his 2010 title in his Red Devil 1969 Camaro and finished just behind first-time winner, Danny Popp, who was in a 2006 Chevrolet Corvette. Future OUSCI Champion, Brian Hobaugh would finish behind Stielow and Gary Rubio's Nissan GT-R marked the first all-wheel drive entry to crack the top-five.
Danny Popp 2006 Chevrolet Corvette
Mark Stielow 1969 Chevrolet Camaro
Brian Hobaugh 1973 Chevrolet Camaro
Gary Rubio 2009 Nissan GT-R
Mary Pozzi 1973 Chevrolet Camaro

You can watch past episodes of both the OPTIMA Ultimate Street Car Invitational and OPTIMA's Search for the Ultimate Street Car on-demand anytime on the OPTIMA Network on Amazon Fire and best of all, it's FREE! To learn more about the qualifying series and how you can get involved, go to www.DriveOPTIMA.com. To see the full results from the 2011 OUSCI, click here. See another full album of images from the 2011 OUSCI here.