Does OPTIMA Make a Battery for the Hummer?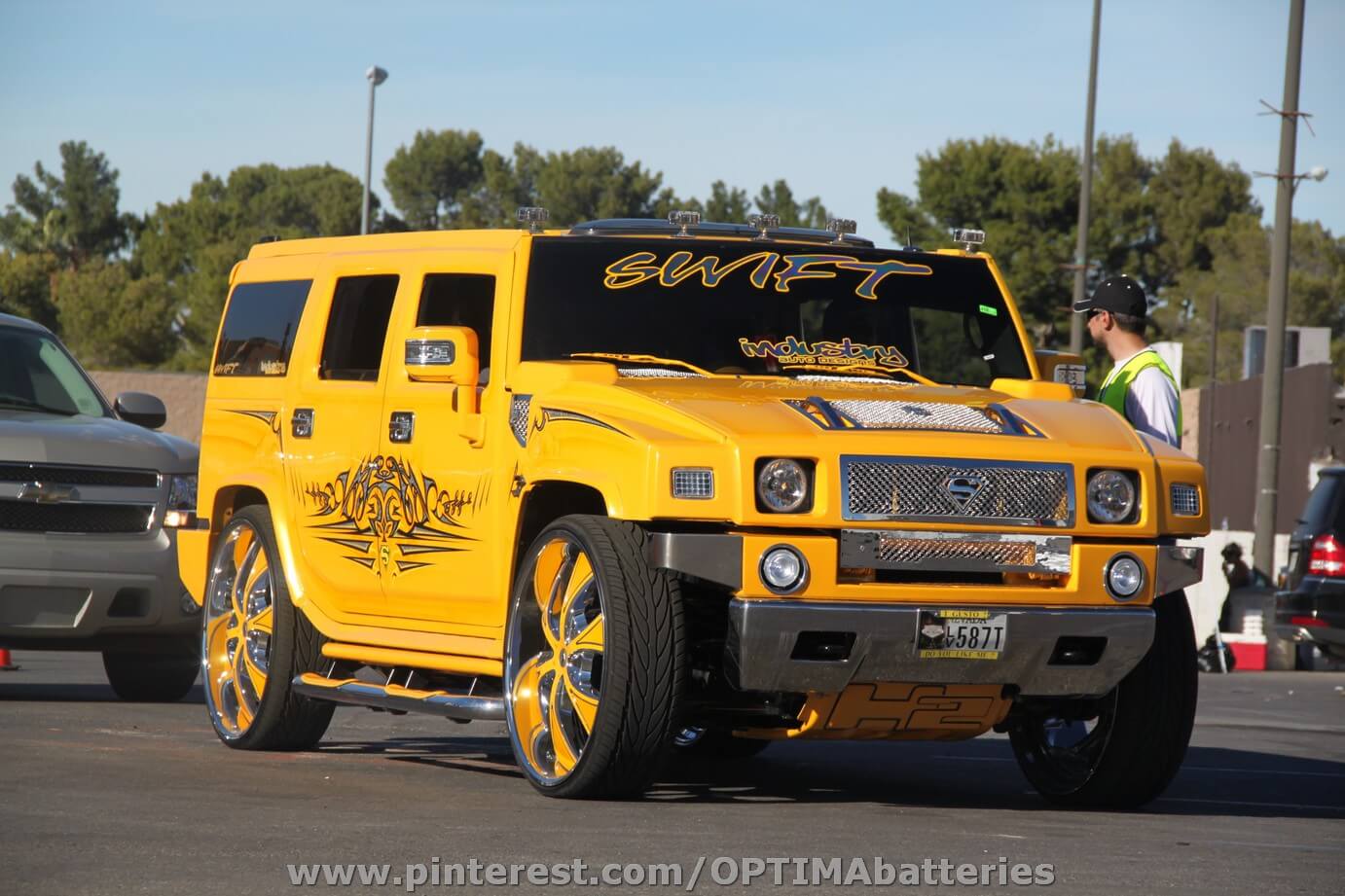 Trucks
Sponsor

OPTIMA Batteries

Location

Las Vegas, NV
If you ever have questions about OPTIMA® Batteries, you can call us during normal business hours at 1-888-8-OPTIMA or e-mail us at info@optimabatteries.com. Some folks prefer to have their questions answered here, in the Power Source blog. Today's questions is about Hummer H3T fitment
Tony asks, "Will OPTIMA batteries fit in my Hummer H3T?"
The Hummer H3T is actually a very rare truck, with less than 2,800 examples ever being produced in the 2009 and 2010 model years. We don't list it specifically in our fitment guide, although it appears those trucks may use a Group 86 battery, for which we do not offer a direct-fit replacement. However, we have come across H3s using OPTIMA batteries, including the truck pictured above. We consider those applications to be custom fitments, which should always follow these guidelines.

Since Tony asked about the H3T, we might as well cover off on the other generations of Hummers, starting with the H1. As with the H3T, Hummer H1s use batteries we don't offer, specifically Group 79 batteries. However, OPTIMA batteries could be used in accordance with our custom fitment guidelines.

Hummer H2s that are equipped with a 6.0-liter V8 also use Group 79 battteries, but Hummer H2s equipped with a 6.2-liter V8 use a Group 48/H6 battery, for which OPTIMA offers a direct-fit upgrade in our DH6 YELLOWTOP.

The Hummer H3, like the rarer H3T also came from the factory with a Group 86 battery, but starting with the 2022 model year, OPTIMA once again offers a fitment for a Hummer, this time in the EV. Even though Hummer EVs are battery powered for motive transportation, they also have a 12-volt battery to help power accessories. The industry is increasingly referring to these 12-volt batteries as "low voltage" batteries, as opposed to the 800-volt systems powering the drivetrain.

These Hummer EVs use a Group 94R/H7 battery, which OPTIMA offers in our DH7 YELLOWTOP. Whether your Hummer uses an OPTIMA battery or any other lead-acid battery, you will maximize the lifespan and performance of that battery, by properly-maintaining voltage in it whenever possible. We're so confident this is the case, if you purchase an OPTIMA battery directly from us and a Digital 1200 charger at the same time, we will extend the free replacement warranty coverage on your OPTIMA battery by a full year!