Why Does Travis Manson use OPTIMA?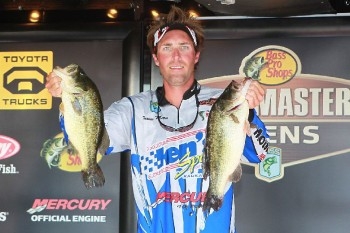 Marine
Sponsor

OPTIMA Batteries

Location

Glendale, WI
Why are batteries so important for pro fishermen? We'll let Professional Bass angler Travis Manson tell you in his own words-
Why I choose OPTIMA Batteries for my 2011 Elite Series Season? This answer is simple- Peace of mind. I had some major issues fishing the Bassmaster Opens last year and some local tournaments back in Wisconsin. It seems every year I have battery issues. I think I assumed I was saving money by buying lesser quality batteries at chain stores, but in reality replacing them and not having them work when you need it the most is much more expensive.
I will never go back to running lesser quality batteries after the season I had last year. To start out the year in a local tournament, I ended up losing power and with the heavy winds, my boat was tossed along the windward rocky shoreline doing thousands of dollars in fiberglass damage. My two-month old boat ended up with two big scratch marks down the side from rocks- not a fun lesson to learn.
I have already fished about 20 days this year down south with my BLUETOP OPTIMAs and ran them hard, from sun up to sun down. I am pleased to say I never had any issues with losing power. My charge time is so much faster, as normally my four-bank charger shows them all green before I even go to bed!
I even have two YELLOWTOPs in my diesel truck for towing this year and seen a huge decrease in startup issues, even in the cold Wisconsin temps we had this past winter. When you have a history like I did with bad battery decisions in the past, it is a great feeling not having to worry about that side of things. I am excited for my upcoming season and know I have one less thing to worry about when it comes to competing at this level. Thanks OPTIMA Batteries!
this level. Thanks OPTIMA Batteries!